What is the aim of Appreciative Advising?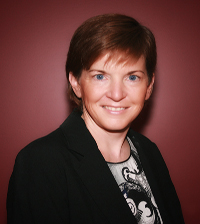 Having students to attend your school is one thing. Advising them to be successful in the school is another. For this special feature, the critical questions to be asked are: What is the aim of Appreciate Advising (AA)? How can educational institutions use Appreciative Advising? What are the six phases of Appreciative Advising?
Building a strong relationship with students to help them optimize their educational experiences and achieve their dreams, goals and potentials is the aim of Appreciative Advising. According to Dr. Jennifer L. Bloom, a clinical professor and director of the Master's degree program in the Higher Education and Student Affairs Program at the University of South Carolina, Appreciative Education is a powerful theory-to-practice framework for delivering high-quality education at both the organizational and individual levels to accomplish co-created goals. A central building block of Appreciative Education is the belief that we need to build bridges between PreK-12 and Higher Education educators and administrators.
Recently, the 2015 Appreciative Education Conference was held in Myrtle Beach, SC, through the leadership of Bloom. The conference provided numerous examples of how educational institutions can use Appreciative Advising. While various institutions were represented such as the University of South Florida, Bowling Green State University and Virginia Tech, some examples of AA included using it as an advising syllabus, using the content in a campus housing facility, incorporating the content in a first-year experience course or summer bridge program or focusing on the face-to-face advising appointment.
Appreciative Advising is a researched-based strategy to help institutions deliver the best quality of education for students to succeed. As such, its framework comprises of six phases: Disarm, Discover, Dream, Design, Deliver and Don't Settle. According to Bloom, Disarm involves making a positive first impression with students and allaying any fear or suspicion they might have of meeting with the advisor. Discover is spent continuing to build rapport with students and learning about their strengths, skills and abilities. Dream involves uncovering students' hopes and dreams for their future. Design co-creates a plan for helping students accomplish their dreams. Deliver is the implementation phase where students carry out their plan and the advisor's role is to support them as they encounter roadblocks. Don't Settle involves challenging the students to achieve their full potential.
Through an Appreciate Advising Institute, participants can learn how to use the six phases of Appreciative Advising to help their students and themselves optimize their educational experiences. The 2015 Appreciative Advising Institute is scheduled for July 26 – 29 in San Antonio, Texas. To learn more, visit: http://www.appreciativeadvising.net/appreciative-advising-institute.html).
Dr. Ronald Holmes is the author of eight books, "Education Questions to be Answered," "Current Issues and Answers in Education," "How to Eradicate Hazing," "Professional Career Paths" "Your Answers to Education Questions," "How to revitalize the National Baptist Convention, USA, Inc." "Completing the Dissertation: Tips, techniques and real-life experiences from Ph.D. graduates" and "Jacob's Dream: A Story of Careers for Children." He is publisher of "The Holmes Education Post," an education focused Internet newspaper.  Holmes is a former teacher, school administrator and district superintendent. He can be reached at [email protected]
Photo from The 2015 Appreciative Advising Conference: