What is the answer to the eradication of hazing?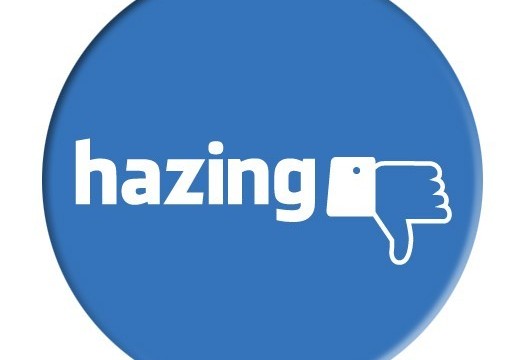 "I have been a victim of a selfish kind of love. I am starting with the man in the mirror" are the lyrics to Michael Jackson's song, "Man in the Middle." It reflects that a change of behavior and attitude in making the world a better place to live, work and grow starts within each individual. Many individuals and groups have tried different methods to change the culture of hazing at our educational institutions. Consequently, laws have been passed in 44 states to end hazing but it continues to occur in various institutions nationwide. So the critical questions to be asked are: What is the answer to the eradication of hazing? What scripture provides meaning to the eradication of hazing? What are three essential points Reverend Dr. R.B. Holmes Jr. provides for eliminating hazing from our culture?
On January 17, 2012, Reverend Dr. R.B. Holmes Jr., pastor of Bethel Missionary Baptist Church in Tallahassee, Fla. launched the National Anti-Hazing/Anti-Violence Task Force at the National Press Club in Washington D.C. The taskforce's primary goal is to eradicate violence and hazing from the culture of educational institutions. As part of the task force initiative, Holmes addressed his congregation on the subject, "Godly guidelines for victorious living" with a focus on eradicating hazing from our school culture. This message was supported by the biblical text from the Book of James, Chapter 1: verses 19 – 27.
According to Holmes, the bible says in verse 25 "but whoever looketh into the perfect law of liberty; and continueth in it; he being not a forgetful hearer but doer of the work; this man shall be blessed in his deed." In essence, Holmes explains that "when we abide in God's word, strive to live according to His word, His ordinances and His standards, we will be blessed. The reason is that God has the answer for all of our questions, God knows how to resolve all of our problems, God can supply all of our needs and God can heal all of our hurts and diseases."
Unfortunately, we get in trouble because we don't listen to God, Holmes claims. In fact, we spend days and years in the wilderness engaging in immoral, illegal and irresponsible acts such as hazing because we ignore the blessings that are in the word. So, "the answer to the eradication of hazing, inequality, sin and depression in our schools, community and workplace," is in the word. The word can fix our frustration, mend our broken hearts, revive our wounded soul. God has given the guideline, His word, for victorious living," according to Holmes.
Holmes further emphasizes in his message that for the students and other people to live victoriously in accordance with the Book of James, "we must be (1) open to God's word; (2) obedient to God's word and (3) motivated by God's word." Being open to God's word (James 1: 19 -22), Holmes says "we have to demonstrate that we have a capacity to listen, a controlled tongue, a calm spirit and a clean life. Allowing people to haze us such as drinking and being beaten is not being open to the word." As an alternative, we must tell our perpetrators that we are not tolerating hazing because we have God's word. We will participate only in acceptable initiation activities.
Second, Holmes says we must be obedient to God's word (James 1: 22 – 25). It is time for our students to start doing according to the word." They must look in the mirror and make a change by stop being the perpetrators or victims of hazing. They know what hazing has done to our universities, so they must not be disobedient to God by being a part of hazing. They must remember that hazing is immoral and deadly.
Third, Holmes says that we must be motivated by God's word (James 1: 26 -27), which require us to "guard our tongue, life and give to others." Students must keep themselves unspotted from the world by disallowing people to haze them in order to be a part of a group. Being a Christian does not constitute individuals being hurt socially, psychologically and physically. Christians must not use their religion in vain. In lieu of hazing, students must learn appropriate initiation rites such as community service projects and mentoring programs. There are a lot of people in need that can benefit from their community spirit of giving.
As part of the hazing task force, Holmes is encouraging other theologians of churches nationwide to have Anti-hazing/Anti-Violence Worship Services to develop sermons and lectures on the dangers of hazing and methods for its eradication. While students may willingly or unwillingly participate in hazing, Holmes' message is very clear: Students should remove themselves from being "a victim of a selfish kind of love." Hazing is demeaning, dangerous and deadly. The answer to the eradication of hazing is in God's word.
Dr. Ronald Holmes is the author of three books, "Education Questions to be Answered," "Current Issues and Answers in Education" and "How to Eradicate Hazing." He is publisher of "The Holmes Education Post," an education focused Internet newspaper. Holmes is the national superintendent of education for the National Save the Family Now Movement, Inc., a former teacher, school administrator and district superintendent. He can be reached at [email protected]