What is the purpose of the Common Core State Standards?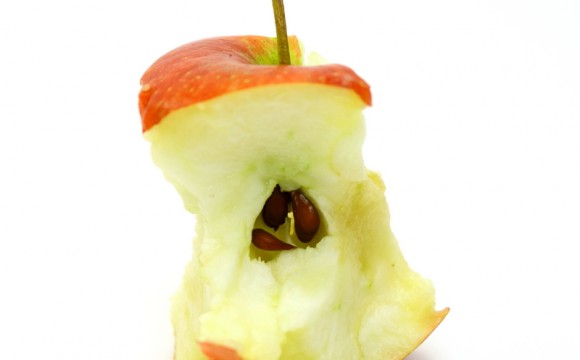 Before Google, it was common for people to use the encyclopedia as a reference book to collect information about a subject matter. Encyclopedias were as common as a Bayer Aspirin for a headache and Pepto-Bismol for a stomach ache. So the questions to be asked are: What is the purpose of the Common Core State Standards? How can the Common Core State Standards prepare students for high-skilled and high-wage jobs? How does the General Electric (GE) Foundation support the Common Core State Standards? How can a national science competition prepare elementary and middle school students for high-skilled and high-wage jobs?
The Common Core State Standards (CCSS) were adopted in 2009 and 2010 by the National Governors Association Center for Best Practices and the Council of Chief State School Officers for elementary and secondary schools. Forty eight states, two territories and the District of Columbia are participating in the program.  Through the input of teachers, school administrators and other stakeholders across the political spectrum, the CCSS were developed to provide a clear and concise framework to prepare students in the K-12 environment for college and careers.
In lieu of each state having its own standards, the CCSS are shared across each state to provide students common understanding of what knowledge, skills and abilities they are expected to learn in subjects such as English language arts and mathematics in order for them to be competitive in a global economy.  It also helps teachers and parents know what they need to do to help children perform and compete.
The development of the standards was driven by the concern over the deficit of highly-skilled workers. According to a study by the Georgetown Center on Education and Workforce, the unemployment figure is 8.9 percent for college graduates with bachelor degrees, 22.9 percent for high school graduates and 31.5 percent for high school dropouts. On the other hand, the study projects STEM (science, technology, engineering and mathematics) jobs to rise from 6.8 million in 2008 to 8 million by 2018. Secretary of Education Arne Duncan voiced the same concerns in an interview with CNN's Soledad O'Brien when he indicated that, "America's education system is basically a 19th century model that is not preparing enough students to be successful in the 21st century economy" leaving "over two million unfilled, high wage and high-skilled jobs."
The advantage of the Common Core State Standards is that it will provide rigorous content and application of knowledge through higher-order skills in line with the expectations for high paying STEM jobs such technology-driven industries including manufacturing, utilities, mining and transportation, as well as professional and business services and health services.
On Feb. 1, General Electric's philanthropic arm, the GE Foundation announced an $18 million grant to Student Achievement Partners, a non-profit organization to provide critical implementation support for the Common Core State Standards across the U.S. to prepare American students for an increasingly global and competitive workforce. According to Robert Corcoran, Vice President of GE Corporate Citizenship and President and Chair of GE Foundation, "our economy is facing an undeniable challenge—good paying jobs are going unfilled because U.S. workers don't have the skills to fill the positions." To illustrate the point, Corcoran noted during the grant announcement that its GE Transportation plant in Erie, Pennsylvania posted 25 jobs in manufacturing and engineering, received thousands of applications for people seeking the manufacturing jobs such as making parts but only a hand full of people applied for the engineering jobs. Thus, Corcoran says, "We must cultivate a highly educated workforce and we see the Standards as a key component to answering this challenge."
The GE Foundation grant will support educators to achieve the core standards through five areas. This includes (1) "direct collaboration with teachers to produce and share examples and best practices of excellent instruction aligned with the Standards; (2) a website, www.achievethecore.org, to distribute free resources to support teacher understanding and implementation; (3) a Standard Immersion Institute to cultivate teacher experts who can build knowledge in their districts and states; (4) the development of tools to track implementation and evaluate the quality of student work and (5) partnerships with a network of non-profits to provide ongoing technical support to district and state leaders guiding implementation."
During the same week of GE Foundation's grant announcement, Discovery Education and 3M announced their national science competition to encourage elementary and middle school students to prepare for STEM jobs so the economy will be enriched with the next generation of outstanding innovators.  Specifically, the announcement noted that "ten finalists will be chosen to work directly with a 3M scientist to create an innovation that solves a problem in everyday life that they will present at the 3M Innovation Center for the chance to win $25,000!" To enter the Discovery Education and 3M Young Scientist Challenge, students in grades fifththrough eight can submit a short video that explains the science behind a solution to an everyday problem, such as: How to create greener transportation options? How to detect/prevent food poisoning? How to protect people in the event of an emergency? All student video entries must be submitted by April 19, to www.youngscientistchallenge.com/.
While the U.S. Bureau of Statistics projects that STEM jobs will increase by over 20 percent in the next five years, some critics complain that the Common Core State Standards will require teachers to teach above grade levels to raise the achievement level of students and, subsequently, force the privatization of public schools. The economy is in demand of a competent and competitive workforce and American schools must rise to the standards. Similar to the common purposes of the encyclopedia and the Google search engine, the CCSS must have commonality across each state to provide a consistent education. The Holmes Education Post, an education focused internet newspaper, will periodically report on the implementation and progress of the CSSS. Stay tuned to theholmeseducationpost.com.
Dr. Ronald Holmes is the author of the book, Education Questions to be Answered.  He is the President of The Holmes Education Post, an education focused internet newspaper. Holmes is the National Superintendent of Education for the National Save the Family Now Movement, Inc., a former teacher, school administrator, and district superintendent.