What school path can lead to the doctor of pharmacy?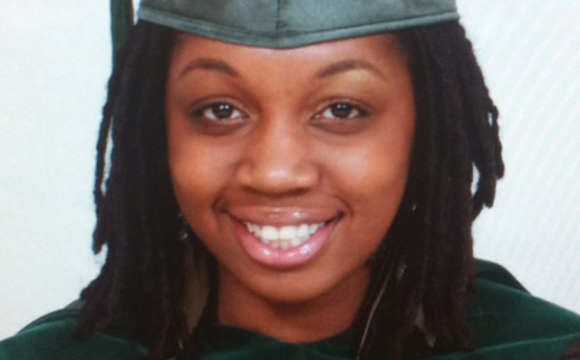 One of a parent's proudest moments is when their children graduate from college. Saturday, April 28, is commencement for students at Florida A&M University (FAMU)in Tallahassee, Fla. Many parents will witness the fruit of their labor and the academic prosperity of their graduates.
With a small number of students pursuing majors and careers in math and science, this week's column focuses on a graduate program in pharmacy. Specifically, the questions to be asked are: What school path can lead to a doctor of pharmacy? What educational background is essential for this major? Who influenced Dr. Shaen L. Arnold to pursue a major in pharmacy? What advice does Arnold give to students desiring to major in pharmacy?
The doctor of pharmacy is the professional doctorate degree in pharmacy. After becoming licensed, which requires passing two exams, a pharmacist can dispense prescription medications. Pharmacists work in pharmacies in grocery and drug stores as well as hospitals and clinics. Arnold is a graduate of the doctor of pharmacy program at FAMU. She is a native of Jacksonville, Fla., the daughter of Mr. and Mrs. Kenneth (Sharon) Arnold and the first child in her immediate family to graduate from college. Arnold has two siblings, Francis and Kenneth who are students in middle and high school respectively. Arnold was in the gifted program at the elementary, middle and high school levels. She noted that her middle and high school experiences were instrumental in preparing her for college.
In middle school, Arnold recalled how having hands on activities and projects helped her analyze things better compared to just reading books. In high school, she honed relevant study habits and avoided procrastinating in completing work which enabled her to complete rigorous advanced placement courses such as European History, U.S. History, Calculus, Psychology and English Literature. It also enabled her to graduate with a weighted 4.3 grade-point average in high school as result of these courses.
As a 100 percent Florida Bright Futures and University Scholar in the six-year doctor of pharmacy program at FAMU, Arnold fulfilled all of the requirements of the program curriculum and earned the pharmacy internship license. She completed pharmacy internship rotations in Tampa, Fla. at CVS Pharmacy, Tampa Family Health Center, James A. Haley Veterans' Hospital, Memorial Hospital, Johnnie Ruth Clarke Clinic and St. Anthony's Hospital. Consequently, she graduates from the doctor of pharmacy program with the honor of Magna Cum Laude.
When I asked Arnold who influenced her to pursue the doctor of pharmacy degree, she said it was a combination of representatives from FAMU and family members. Arnold said she enjoyed math and science and wanted to pursue the medical field but was afraid of blood. She said FAMU representatives would always come to her high school, Stanton College Preparatory School, to recruit students for the Marching 100 Band and discuss different programs offered at the university such as business, engineering and pharmacy.
As a band member at Stanton College Preparatory, Arnold was elated to learn about the different program offerings at FAMU and, particularly, the accelerated doctor of pharmacy program. She decided in the 11th grade to take the relevant courses in high school that correlated with her interest in math and science and the curriculum track of the pharmacy program.
Because of her strong family background, Arnold noted how she was zealously influenced to go to college and pursue a medical or law career path. She was constantly reminded by her family members to pursue the medical or legal field in order to make a living and contribute to society. Arnold said she watched her three cousins as they pursued medicine and law in college and began practicing in their professions. Arnold said her cousins were her role models which made her want to accomplish the goal of being a pharmacist.
While in college, Arnold participated in community activities such as the Relay for Life of the American Cancer Society. She also became a member of the Alpha Kappa Alpha Sorority, Inc., Student National Pharmaceutical Association and American Society of Health System Pharmacists. With the doctor of pharmacy degree, Arnold will begin her new job at CVS as a pharmacist in the summer. Her advice to students who desire to pursue a major in pharmacy is to get focused early in your middle school and high school years. She says, "Once you start out in 9th grade, all of your grades will count. If you are going to go into the medical field, strive to do your best in all the math and science courses, take advanced math and science courses and do not procrastinate in completing your assignments."
We congratulate Dr. Shaen Arnold and other graduates of FAMU for their academic commitment and fortitude to complete the doctor of pharmacy program and many other stellar programs at the University.
Dr. Ronald Holmes is the author of two books, Education Questions to be Answered and Current Issues and Answers in Education. He is the President of The Holmes Education Post, an education focused internet newspaper. Holmes is the National Superintendent of Education for the National Save the Family Now Movement, Inc., a former teacher, school administrator, and district superintendent and can be reached at the following email address: [email protected]
.