Who will be the next America's top young scientist?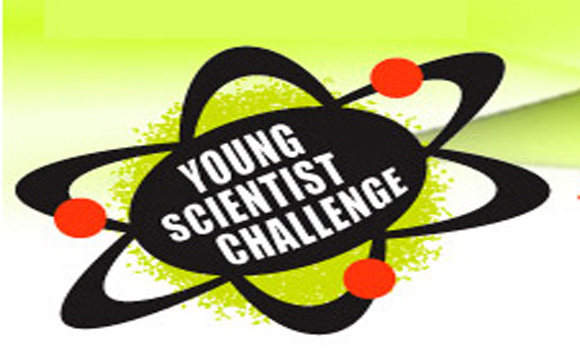 Recently, the 2013 "America's Idol" judges were announced setting the stage for the naming of the next "America's Idol." These judges include Mariah Carey, Randy Jackson, Nicki Minaj and Keith Urban. While selected contestants will begin auditions to pursue their career paths in various cities throughout the U.S., the judges and public will vote to determine the winner of the 2013 season of American Idol.
Just as America prepares to find the next top singer in the music industry, the search is also on to find the next top scientist in the school system. With the STEM (science, technology, engineering and mathematics) curriculum being considered the framework to prepare students for a global and competitive economy, the critical questions to be asked are: Who will be the next America's top young scientist? How will the winner be selected?
In February 2012, Discovery Education and 3M announced their national science competition to encourage elementary and middle school students to prepare for STEM jobs so the economy will be enriched with the next generation of outstanding innovators. These jobs are projected to rise from 6.8 million in 2008 to 8 million by 2018 according to The Georgetown Center on Education and Workforce. Specifically, the announcement noted that "10 finalists will be chosen to work directly with a 3M scientist to create an innovation that solves a problem in everyday life that they will present at the 3M Innovation Center for the chance to win $25,000!"
To enter the 14th annual Discovery Education and 3M Young Scientist Challenge, students in grades fifth – eight were asked to submit a short video that explained the science behind a solution to an everyday problem, such as: How to create greener transportation options? How to detect/prevent food poisoning? How to protect people in the event of an emergency? All student video entries had to be submitted by April 19 to www.youngscientistchallenge.com/.
In late June 2012, Discovery Education and 3M announced the top 10 finalists of their national science competition. They included Aidan Dwyer, Northport, N.Y.; Naren Gaurev, Beaverton, Ore.; Brandon Gong, Garden City, N.Y.; Carolyn Jons, Eden Prairie, Minn.; Deepika Kurup, Nashua, N.H.; Chase Lewis, Chapel Hill, N.C.; Gabriel Mesa, Canton, Conn.; Anin Sayana, Cupertino, Calif.; Patrick Shea, Jacksonville, Ill. and Anishaa Sivakumar, Murrysville, Pa. This link of (Discovery Education and 3M) provides photos and video entries of the finalists.
Each of these finalists will receive both $1,000 and a free trip to 3M Innovation Center in St. Paul, Minn. to compete in the final event on Oct. 15 – 16. At the competition, each student will have the opportunity to display his or her creativity, acumen and communication skills through a series of three different challenges including a presentation of his or her science video. Through a panel of judges, the competition of each participant will be scored independently. The winner will be named "America's Top Young Scientist." The winner will also receive a free trip from Discovery Student Adventures.
"Commitment to foster interest and development in the innovators of our future is something we take very seriously at 3M, and our partnership with Discovery Education helps demonstrate just how exciting the journey of learning can be for students. It will be a sincere honor to host these bright young minds at the 3M Innovation Center in October" said Ian Hardgrove, president of 3M Foundation.
Similarly, Bill Goodwyn, CEO of Discovery Education added, "This year's Discovery Education 3M Young Scientist Challenge finalists embody the innovative spirit that will drive them to pursue careers in science, technology, engineering and math and thrive in a competitive global workforce. This unique challenge allows our country's next generation of leaders to interact and build relationships with real-world scientists to truly inspire curiosity and see STEM as a potential career path."
As we wait to crown the next America's top young scientist, we congratulate all the finalists for their competitive spirit and the overwhelming support of Discovery Education and 3M to prepare American students for an increasingly global and competitive workforce.
Dr. Ronald Holmes is the author of two books, "Education Questions to be Answered" and "Current Issues and Answers in Education." He is president of "The Holmes Education Post," an education focused Internet newspaper. Holmes is the national superintendent of education for the National Save the Family Now Movement, Inc., a former teacher, school administrator and district superintendent. He can be reached at [email protected]