Why are some students less likely to take AP courses?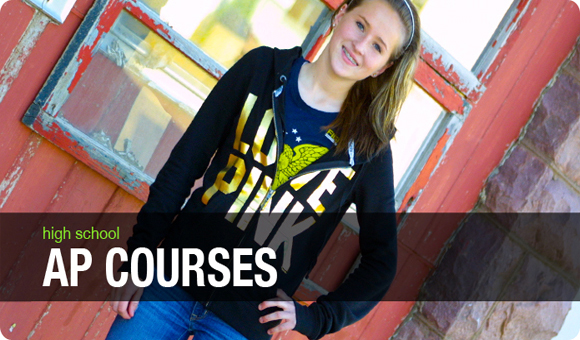 The unemployment rate is 8.9 percent for college graduates with bachelor degrees, 22.9 percent for high school graduates and 31.5 percent for high school dropouts according to a study by the Georgetown Center on Education and Workforce. However, jobs in the areas of science, technology, engineering and mathematics (STEM) are projected to rise to 8 million by 2018. With this disparity, the critical questions to be asked are: Why are some students less likely to take Advanced Placement (AP) courses? What is the AP STEM Access program and how can it help prepare students for college and career success? How are public schools eligible for participation in the AP STEM Access program?
The College Board's Advanced Placement Program© provides eager and academically prepared students the opportunity to pursue college-level studies, develop critical thinking skills and earn advanced placement and/or college credit while in high school. Research indicates that when students score 3 or higher on an AP Exam, they perform better in college, are more likely to earn a college degree and are likely to be better prepared to take on the highly paid STEM jobs.
However, traditionally underrepresented students such as African Americans, Hispanic/Latinos, American Indian/Alaska Natives and females are less likely to take AP courses and, therefore, receive inadequate engagement in rigorous course work during high school. According to the College Board, in 2011 only 3 in 10 African American, Hispanic/Latino students and 2 in 10 American Indian/Alaska Native students participated in AP mathematics courses. In that same year, there were more male students than female students taking AP Exams in calculus, chemistry, computer science and physics. When this happens, these students are less likely to study math and science in college and pursue STEM jobs.
So, why does this disparity exist? In many cases, College Board reports that students did not take AP math and science courses because they were not available at their schools and in scenarios where the courses exist, minority and female students simply did not participate. The diversity of AP classrooms frequently did not reflect the diversity of the school overall.
As a result, College Board announced the AP STEM Access program, created to increase the number of traditionally underrepresented minority and female high school students who participate in AP Program's courses in STEM disciplines (biology, calculus, chemistry, computer science, etc.). As part of its Global Impact Awards, Google is providing a $5 million grant to DonorsChoose.org, making it possible for this program to invite 819 public high schools across 22 states to start new AP math and science courses for a minimum of three years and to encourage traditionally underrepresented minority and female students who demonstrate strong academic potential to enroll and explore these areas of study and related careers.
To be selected for the program, these 800 schools were chosen because they have historically had a population of underrepresented students who were academically prepared for an AP STEM course that was not offered by the school. Specifically, in the 2010-11 academic year these schools had 10 or more African American, Hispanic/Latino, or American Indian/Alaska Native students — and/or 25 or more female students — with high potential to be successful in one or more AP STEM courses that were not offered in their school. In addition, these schools serve communities with a median household income of $100,000 or less, and/or 40 percent or more of their students qualify for free or reduced-price school meals. For this criterion, high AP potential was defined as a 70 percent or higher likelihood of scoring a 3, 4 or 5 on the AP Exam as predicted by the student's performance on specific sections of the PSAT/NMQST® (Preliminary SAT/National Merit Scholarship Qualifying Test), according to Potoula Chresomales, executive director of the Advanced Placement Program at the College Board. The state of Florida has a total of 109 qualifying schools, placing it among the top four states with the largest number of eligible schools in the country for the AP STEM Access program. For a listing of the schools, go to: www.collegeboard.org/APSTEM.
Prior to the start of the new AP courses in the Fall 2013, teachers at these schools will receive scholarships for professional development at an AP Summer Institute located at over 100 colleges and universities across the nation. Teachers will also be able to fund educational resources such as classroom materials, textbooks and technology equipment for the AP courses through DonorsChoose.org.
Representatives of Google and DonorsChoose.org expressed their excitement about the program. Jacquelline Fuller, director of giving at Google said, "There are hundreds of thousands of talented students in this country who are being left out of the STEM equation — they're not being given the opportunity to find their passion or pursue today's most promising careers. We're focused on creating equal access to advanced math and science courses, and ensuring that advanced classrooms become as diverse as the schools themselves."
The economy is in demand of a competent and competitive workforce and American schools must rise to the standards. If your public high school has traditionally underrepresented minority and female students who have been identified to have success in completing AP courses, you are encouraged to take advantage of this opportunity funded by Google and supported by College Board and DonorsChoose.org.
Dr. Ronald Holmes is the author of two books, "Education Questions to be Answered" and "Current Issues and Answers in Education." He is publisher of "The Holmes Education Post," an education focused Internet newspaper. Holmes is the national superintendent of education for the National Save the Family Now Movement, Inc., a former teacher, school administrator and district superintendent. He can be reached at [email protected]