Why did Putnam County School District implement the Sixth Grade Center?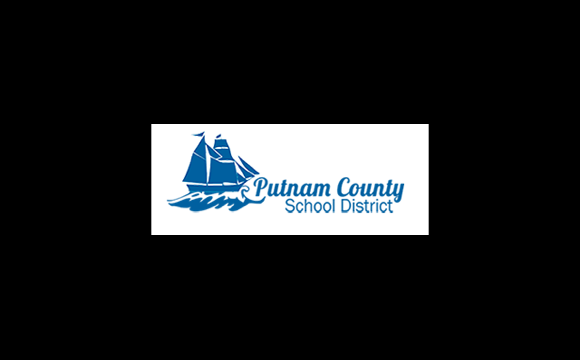 School districts have implemented different grade configurations such as K-5, K-6, 6-8, 7-8 or 9-12 to accommodate the academic and social needs of students. Many factors should be considered when school districts determine the appropriate grade configurations for their school communities. This might include the impact on parent involvement and other schools, the design of the school building, the student population, the student socioeconomic background, the transportation cost and the school districts' expectations for student achievement. For this feature, the critical questions to be asked are: Why did Putnam County School District (PCSD) implement the Sixth Grade Center? What is unique about the curriculum for the Sixth Grade Center? What advice does superintendent Phyllis Criswell give to superintendents for implementing a Six Grade Center?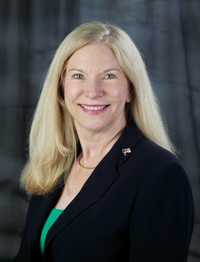 Putnam County School District is located in Palatka, Fla. It operates on a budget of $86 million with a teaching staff of 720 and 11,039 students occupying 21 schools. In PCSD, 55 percent of the students are White, 25 percent African-American, 16 percent Hispanic, 3.5 percent multi-racial, .6 percent Asian, .3 percent Indian and .09 percent Hawaiian. Of the student population, 78 percent are on free and/or reduced lunch. PCSD is led by superintendent Phyllis Criswell who has been with the district in different roles for 29 years. In her first year as superintendent, Criswell implemented the Cambridge Program (K-9th grade) and the Six Grade Center. Following is an excerpt of Criswell's description of the Sixth Grade Center:
Implementation of Six Grade Center
We have the greatest number of dropouts in the ninth grade, and that starts in sixth grade. We had to do something to reduce the dropout rate. Our students come from the elementary (K-5) where they had a very supervised environment with one teacher the entire day, to a middle school (6-8) of several teachers, where they are still immature and yet have a great deal more responsibility placed on them. It is very difficult for many of our children who came out of fifth grade coupled with a fifth grade mentality to be placed into six classes for 50 minutes and expected to keep up with their homework and assignments. They needed a little more time to slow down and learn the process and let their mind and body catch up on what we are trying to do with them academically.
My thought was that there are many other districts in the state and nation that have used Sixth Grade Centers, and we had never implemented that program in Putnam County School District. We can't do it county-wide because we are too large of a county. We were able to do it in the Palatka area because five of our 10 elementary schools are in the Palatka community. We had two middle schools in Palatka. We converted those schools to a seventh and eighth grade middle school, and a sixth grade center. Our five elementary schools now feed into the Six Grade Center.
The Six Grade Center gives students another year to mature. It gives them the opportunity to really work on their academics to prepare for middle school, as well as their social and emotional well-being. Additionally, the Six Grade Center gives us just that one grade to concentrate on so we can do more unique programs for the children. For example, we have a program called Creating Lasting Families Connections to address bullying with our students and particularly teach them: how not to be a bully, how to recognize a bully, how to deal with bullying, and how to avoid bullying. We are developing full-six week programs, with our six graders, to teach them about manners, careers, test-taking, life-skills and many other fun, meaningful and unique activities.
Uniqueness of Curriculum
The unique part about the curriculum is that we are using block scheduling, and our teachers all know that they are teachers of reading. Reading is the one thing our students need to be successful. So whether our teachers are teaching social studies, science or math, they will concentrate on reading in their respective subject or content areas to ensure that students understand how to read and learn the vocabulary for those areas. Instead of students changing classes five or six times a day, through block scheduling, they are changing classes only three times a day. Their classes are blocked so that they have additional time in those classes to improve academically and eliminate unnecessary time in the hallways where they tend to get in trouble. We really think this will make a difference as they move forward to middle school. These students don't have to worry about seventh and eighth graders picking on them. In fact, they are all six graders and all equal to each other at this point. We just feel this will give them an added advantage that they have not had previously.
Because the principal and assistant principal at the Six Grade Center and seventh and eighth grade middle school are working together, this will also make a smooth transition from the center to the middle school. Palatka High School, where these students will ultimately attend, the teachers are really happy about the change because they said previously, the kids from the two middle schools had a rivalry and when they came to high school, the rivalry would carry over to the high school and create discipline problems there. This center will eliminate that problem because there are no longer two middle schools. With the new design, we now have a Six Grade Center and a seventh and eighth grade middle school allowing a better flow from elementary to middle to high school, enabling students to become acquainted with each other and eliminating the rivalry between schools and subsequently discipline problems. In addition to K-5, we also have a Cambridge Program for 6-9 providing a rigorous internationally recognized pre-university curriculum that gives students a broad, balanced preparation for college honors-degree programs.
Advice to Superintendents
For implementing any program, you really need to look at the staff that you have. Do you have people who have the leadership, knowledge, skills and abilities to implement a Six Grade Center or any program you want to start? Do you feel comfortable and confident in their leadership, knowledge, skills and abilities? If yes, I would say go forward with a Six Grade Center because it really starts with the credentials of your staff. If you have people who are good leaders and can implement the program effectively, then certainly it is good to make a change. Change is not always easy for people but it often can be just what you need in order to be more successful with your students. Every decision or plan you make should be about the students, not about the adults. In Putnam, we just felt that this was the best thing we could do for our six graders in order to increase their academic achievement and reduce our dropout rate.
We did have some parents at the beginning who were not happy about the program and did not think it would work. They were not happy we were sending the seventh and eighth graders from one middle school to the other middle school. Their fears were alleviated the first week of school since it worked beautifully. The children worked well together at the seventh and eighth grade school because of the teachers. We have a lot of good teachers who are used to working with seventh and eighth grade students and they said even the first day of school, you could not tell one middle school from another. The teachers had lots of activities for students to get to know each other and their new school. We had absolutely no problems.
Dr. Ronald Holmes is the author of four books, "Education Questions to be Answered," "Current Issues and Answers in Education," "How to Eradicate Hazing and "Professional Career Paths." He is publisher of "The Holmes Education Post," an education focused Internet newspaper. Holmes is a former teacher, school administrator and district superintendent. He can be reached at [email protected]