Best Practices for College Opportunities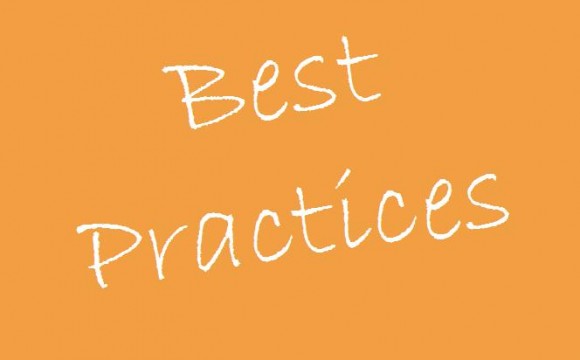 The Holmes Education Post recognizes schools, colleges and universities and their business partners that are demonstrating best practices in education. These practices may include civic or service learning activities, special programs, events and recognitions of stakeholders in various institutions across the nation. Through President Barrack Obama and his administration's efforts to increase college opportunities for students, the following are examples of best practices from organizations making commitments to: (1) connect more low-income students to colleges where they can succeed and encourage completion once they arrive on campus; (2) increase the pool of students preparing for college; (3) reduce inequalities in college advising and test preparation and (4) seek breakthroughs in remedial education.
(1) Connect more low-income students to colleges
Allegheny College will expand financial aid by making endowed scholarships a primary focus of its upcoming capital campaign. Allegheny College is in the quiet phase of its largest capital campaign in history, of which up to $100 million will be devoted to endowed scholarships – building on the $42 million Allegheny currently offers in financial aid to 90 percent of its 2100 students.
Florida International University (FIU) will partner with Booker T. Washington High School (BTW) and the Lennar Foundation to accelerate BTW's movement toward a high performance school through a series of in-school and community actions to build a college going culture, and solid employer engagement within high-demand STEM industries. Leadership from FIU will be fully integrated at BTW, working daily with administration and teachers.
Beginning in 2014, Morehouse College will join a "pioneer" group of institutions that that will be utilizing an innovative predictive analytics tool that enables faculty, academic advisors and students to better understand the determinants of academic success, avoid academic pitfalls and reveal ways to enable students to persist toward graduation. The College also plans to pilot a new pre-collegiate assessment model designed to identify promising high school students via enhanced assessment instruments and methodologies.
United Negro College Fund (UNCF) commits to using proceeds from revenues generated from the sale of the 1964 Civil Rights Act Commemorative Coin to sustain and enhance the capacity of UNCF member institutions to address the needs of low-income students and establish an endowed scholarship fund to support scholarships for minority students.
(2) Increase the pool of students preparing for college
Blue Engine has committed to providing an additional 10,000 students with rigorous, small-group instruction over the next 5 years. Blue Engine partners with high school teachers to accelerate academic achievement in college gateway skills, including math competency, and uses an innovative human capital model that helps to elevate levels of college readiness in low-income communities while training a new wave of educators to enter the profession.
Chegg commits to creating, managing and distributing a free content series (videos, webinars, articles) that inspires high school students to advanced academic achievement; guides them through the steps they'll need to take, and highlights the resources already available nationally and in their communities. In 2014, Chegg will launch a free resource for community college students that matches them with the schools best suited to their individual needs and aspirations, while guiding them through all of the steps necessary to successfully matriculate into a four year program.
Hewlett Foundation – To help more students complete college, Hewlett will commit $500,000 to the Carnegie Foundation for the Advancement of Teaching (CFAT) for their Community College Pathways Program (Statway and Quantway) which represent together a comprehensive approach to remedial mathematics reform.
The University of Texas at Austin will also expand access to high quality college courses by scaling its OnRamps initiative, a suite of blended-learning courses designed to be offered for dual credit in high schools or in colleges and universities. The courses, in English, Mathematics, Computer Science, and Statistics, incorporate best in class technologies and learning analytics to give students and their teachers—especially in traditionally underserved communities—new opportunities to engage with rigorous content and practice crucial academic skills.
(3) Reduce inequalities in college advising and test preparation
The Kresge Foundation will support the launch of at least three new statewide Student Success Centers in 2014 to join four existing centers in Arkansas, Michigan, Ohio and Texas. The significant growth of initiatives designed to improve the number of Americans securing postsecondary credentials can sometimes pose challenges for policymakers and community colleges. These centers seek to link all of a state's community colleges around a success agenda so that they can best adapt and scale-up the most applicable and effective of these emerging reforms.
Khan Academy is a not-for-profit organization with the mission of providing a free world-class education for anyone, anywhere. Khan Academy provides free online educational materials that support personalized education for users of all ages in a scalable way. Khan Academy is developing a new college advising and counseling section geared to the needs of high potential, low- income students to help them successfully apply to selective colleges. In addition, Khan Academy is creating new college-prep features that focus students on the specific content they need to be prepared for college math placement tests.
College Possible commits to expanding the number of low-income students who are supported as they seek access to college, and once enrolled, work to earn their college degrees. This will be accomplished by expanding existing services in current operational sites, adding new sites and building partnerships with colleges to significantly increase graduation rates.
Princeton University is raising funds to develop a summer scholars institute for disadvantaged Princeton freshmen interested in the STEM fields. Princeton's Fred Hughson, a professor in the Department of Molecular Biology, has developed a proposal for a new Freshman Scholars Institute (FSI) module targeted specifically at students interested in STEM fields, with the goal of reducing attrition from those fields. The Freshman Scholars Institute helps eligible students, including talented students from low-income families, make the transition to the rigor of a Princeton education.
(4) Seek breakthroughs in remedial education
The American Association of Community Colleges (AACC), which represents the nation's community colleges, commits to creating the Virtual 21st Century Center. The Center will serve as a repository of promising practices and provide technical support resources for institutions. The Virtual 21st Century Center is part of AACC's three-phase 21st Century Initiative, which sets forth seven recommendations and 22 strategies grounded in the three "Rs" – redesigning students' educational experiences, reinventing institutional roles and resetting the system.
Council for Opportunity in Education (COE) will encourage its 900 member institutions to recruit low-income students by more effectively utilizing college access programs. COE will engage admissions officers of member institutions and offer professional development opportunities for admissions officers on specific methods of outreach and engagement with low-income students, including learning how to partner with college access and success programs. COE will also organize local alumni of college access programs to help recruit potential college students in low-income communities.
Idaho commits to expanding its efforts to transform remediation in the state Faculty representatives from all public higher education institutions, the State Department of Education (K-12), and Adult Basic Education teachers and staff evaluated current delivery models and placement methods. Idaho colleges and universities will work to plan, pilot, and implement new delivery models that expedite student preparation for college-level coursework and move students more quickly into gateway Math and English courses. Educational stakeholders at all levels are committed to innovative transformative efforts to place students accurately, facilitate college-readiness, provide support services, move students more quickly into gateway courses, and reduce time to degree for Idahoans by Fall 2015.
Jobs for the Future will support the launch of three new statewide Student Success Centers this year to join four existing Centers in Arkansas, Michigan, Ohio and Texas which serve 123 community colleges. These staffed entities will link all public community colleges in their state around a success agenda committed to the dramatic reduction in remediation enrollments and a corresponding increase in the number of students who enter high value programs of study in their first year and move efficiently to degree completion and/or transfer.
 Dr. Ronald Holmes is the author of five books, "Education Questions to be Answered,"  "Current Issues and Answers in Education,"  "How to Eradicate Hazing," "Professional Career Paths" and "Your Answers to Education Questions." He is publisher of "The Holmes Education Post," an education focused Internet newspaper.  Holmes is a former teacher, school administrator and district superintendent. He can be reached at [email protected].