Career Path, Attorney Jovan Johnson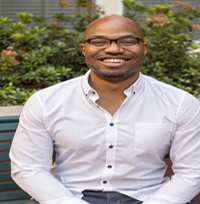 Jovan Johnson is a California based attorney with Johnson and Moo who received a Juris Doctor from Southwestern University School of Law. Johnson has an entertainment law practice that focuses on film, music, video games and app development and privacy. As part of his philanthropic spirit, Johnson has created a number of scholarships on his website at paymaster.com. An excerpt of the interview with Johnson follows:
What career path led to your lawyer profession?
I grew up wanting to work in professional sports. I had the opportunity to work as both a ball boy and locker room attendant with the Los Angeles Clippers basketball club, intern with Dennis Rodman and his agent, and manage the University of Southern California (USC) football team as a student-manager. Ultimately, I decided that I wanted to be a player-agent. After speaking with a lot of athletes who believed that attorneys who are player-agents represent their clients in both roles, I decided it was in my best interest to bolster my credentials by adding a law degree.
What educational background and/or professional training are essential for this profession?
Students must have a four-year degree and a Juris Doctorate from an accredited law school.
What influenced you to pursue a career as an attorney focusing on apps and games?
Kamal Moo (my business partner) and I visited the film school at the University of Southern California, our alma mater, and learned about a semester-ending student showcase at the Director's Guild in Hollywood. We attended the showcase and found ourselves impressed by the games the USC students created. After performing searches for game attorneys and not finding many results, I decided that an industry of people focused on creating fun was the space for me. Since then I've been able to publish a few articles, speak at industry events and represent clients building cutting edge projects.
What professional, civic or community organizations do you belong?
I'm a member of the California Bar, California's attorney licensing organization body. I was formerly a member of two great organizations, the American Bar Association and the App Developers' Alliance. I am open to joining new organizations but at the same time I am very protective of my free time.
What advice do you give to students who desire to become an attorney?
Students must take time to network. No matter how busy they are, finding time to meet people is a must. While meeting attorneys is great, students will also do well to attend industry events for the business segments that interest them. Attorneys can provide jobs or contract work, but businesses are the source of the work! Additionally, students should not underestimate the power of LinkedIn. They should create thorough profiles, obtain multiple recommendations and connect with as many professionals as possible.
What is your typical work schedule?
My work schedule is a little unconventional. While I work a mostly-traditional five-day work week, I also work three evening sessions and one weekend day or night.
Describe your law business?
My law business can best be described as a boutique practice focusing on the mobile game and app industries. I normally represent Intellectual Property (IP) owners, be it developers or businesses that own or initiate a project. I've had tremendous success marketing both my services and the services of those I work with, so that's where I focus my time.
Dr. Ronald Holmes is the author of seven books, "Education Questions to be Answered," "Current Issues and Answers in Education," "How to Eradicate Hazing," "Professional Career Paths" "Your Answers to Education Questions" "How to revitalize the National Baptist Convention, USA, Inc." and "Completing the Dissertation: Tips, techniques and real-life experiences from Ph.D. graduates." He is publisher of "The Holmes Education Post," an education focused Internet newspaper. Holmes is a former teacher, school administrator and district superintendent. He can be reached at [email protected]