Career Path to Director of the Doctoral Scholars Program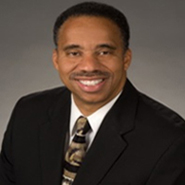 Dr. Ansley Abraham is director of the Southern Regional Education Board State Doctoral Scholars Program that provides a five-year package of support to minority doctoral students. This is an excerpt of the interview with Dr. Abraham about his career and reasons for establishing the Institute on Teaching and Mentoring.
What career path led to your profession (Director, Doctoral Scholars Program)?
It is not a path that I planned. It is one that grew out of experience, maturity, opportunity and being lucky! The graduate school process taught me that I did not want to teach as a career path. It also showed me how much I enjoyed research. After earning a degree in Sociology from Florida State University, I got a data analyst job crunching numbers for two years at the Florida Department of Health and Rehabilitation. I spent the next two years in the Florida Governor's office working on the state response to the 1980's riots in the Liberty City area of Miami. The next two-years were spent at the Florida Department of Education crunching more numbers for the K-12 system. This experience piqued my desire to do more than crunch numbers–I wanted to interpret what the numbers had to say. I began looking for a job that would allow me to do both, analyze and interpret data. I did not know it at the time, but what I was looking for was a policy/research analyst type job.
This led me to a research assistant position at the Southern Regional Education Board in Atlanta (SREB). SREB is an educational research and policy organization for a 16 state southern region. After five years of building a reputation doing research and policy work around the issues of college-level standards and college readiness, I began to look for a new challenge. While at a meeting in Washington, DC, I ran into Ike Tribble, Director of the McKnight Program in Florida, he mentioned that SREB President, Mark Musick was interested in doing something about the dearth of minority faculty on college and university campuses. When I returned to Atlanta, I met with President Musick to express my interest and willingness to work on this issue. As a result, I wrote the initial white paper and we sought Board approval for the organization to address the issue of the lack of faculty diversity on college and university campuses. This approval provided the springboard to seek support and develop the SREB-State Doctoral Scholars Program.
What educational background and/or professional training are essential for this profession?
It is important to have experience in the academy either as a faculty member or an administrator. It is also important to have an earned doctoral degree. Nothing speaks to credibility like having been there yourself. In terms of professional training, it is imperative to participate in related professional association meetings like the Council of Graduate Schools' annual meeting to learn and remain informed of best/current practices and expand and enhance one's knowledge-base. I would be remiss if I did not mention the importance of impeccable writing and research skills.
What influenced you to pursue a career in your profession?
I work for an organization that is uniquely positioned to influence educational policy with access to governors, legislators and educational administrators. It is not too often that we see underrepresented minorities "at the table" with the opportunity to inform, debate and shape the opinions of those making educational policy decisions. SREB is special in providing that platform.
Another driving force was growing up in the sixties and realizing/experiencing the lack of opportunities available to people of color. My father was a professor at Florida A&M University. He ingrained in me the importance of education as a key to economic and professional success and stability, especially for minorities.
I often describe my job as the best of both worlds. I can influence policy and directly influence the lives of individual Ph.D. scholars. My job allows me to create the opportunity and environment for scholars to succeed. And they in turn, will influence the 100s, perhaps 1000s, of scholars who will come through their classrooms. This is how to bring about change—albeit slowly. It does not get much better than that for me in terms of influencing the future.
What professional, civic or community organization do you belong?
I serve on several boards and am a member of several organizations including: Editorial Board of the Journal of Developmental Education; Advisory Board to the National Center for Developmental Education; West Virginia University Diversity Visiting Committee member; Advisory Board of the Minorities Striving and Pursuing Higher Degrees of Success project; Advisory Board to the AAAS Center for Advancing Science and Engineering Capacity; member of the Conference of Southern Graduate Schools and Council of Graduate Schools.
Personally, I am a board member of the Greater Atlanta Archaeological Society and an assistant coach for the girls' basketball team at the Paideia School.
What advice do you give to students who desire to pursue a career as a faculty member with an educational institution?
There are three key pieces of advice I give to scholars. First, understand the environment you are going into; second, prepare (understand what it takes) to compete and succeed in that environment; and third, develop a support system (have a mentor/champion) to lean on and who will provide honest and earnest feedback. Depending on the type of institutions in which one wants to teach, there are clear and distinct differences in terms of expectations, job duties and how success is measured. For example, there are clear differences in expectations and job duties for someone teaching at a large Research I institution and a private small liberal arts college.
Tell me about your reasons for establishing the Institute on Teaching and Mentoring?
As we developed the SREB-State Doctoral Scholars Program model, the challenge was how to address the myriad of issues that research identified as barriers to obtaining the doctoral degree—especially for minority scholars. As you might expect, money is the number one barrier for anyone pursuing an advanced degree. The second barrier is the sense of alienation and isolation these scholars feel in Ph.D. programs. The challenge for us was how to develop strategies that could deliver services that would address all of the barriers we identified as a hindrance to Ph.D. completion. To compound the challenge was to figure out how to deliver those services to scholars spread over a 16 state region and to deliver the services in an affordable way.
The answer, of course, was to bring the scholars who were spread across a 16 state region together to a single event and to bring professional expertise and experience to the scholars. As a result, the Compact for Faculty Diversity Institute on Teaching and Mentoring (Institute) has evolved into the largest gathering in the nation of minority Ph.D. scholars who seek faculty careers. In 2014 in Atlanta, there were more than 1,240 attendees from 45 states and 240 institutions in attendance. It does not get much more powerful than this!
What are some of the accomplishments of the Institute on Teaching and Mentoring?
The Institute on Teaching and Mentoring has served in excess of 10,000 minority Ph.D. scholar attendees in more than 100 disciplines of study and in every state or U.S. territory. In 2000, the Institute received the Presidential Award for Excellence in Science, Mathematics, and Engineering Mentoring. In 2014, The Institute held its 21st annual conference and more than 70 scholars were honored/recognized as doctoral graduates. In the past 20 years, the Institute has been consistently rated at 4.6 or higher on a 5.0 Likert scale. For many scholars, attending the Institute is an inspiring life/career changing experience. For example, scholars find life-long friendships, professional colleagues, collaborators for research, book, and other publication projects, and several have even found their mates by attending the Institute. Most importantly, the Institute is a safe engaging environment that tries to fill gaps in knowledge and experience many minority scholars have with academe. In this process, the hope is a more level playing field for those scholars contemplating and academic career.
Dr. Ronald Holmes is the author of eight books, "Education Questions to be Answered," "Current Issues and Answers in Education," "How to Eradicate Hazing," "Professional Career Paths" "Your Answers to Education Questions," "How to revitalize the National Baptist Convention, USA, Inc." "Completing the Dissertation: Tips, techniques and real-life experiences from Ph.D. graduates" and "Jacob's Dream, A Story of Careers for Children." He is publisher of "The Holmes Education Post," an education focused Internet newspaper.  Holmes is a former teacher, school administrator and district superintendent. He can be reached at [email protected]