Career Path to Founder of The NROC Project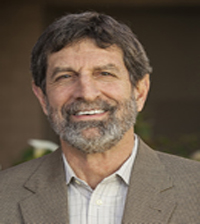 Dr. Gary Lopez is the founder of The NROC Project, a non-profit project that focuses on new models of digital content development, distribution, and use, and is funded by the Bill & Melinda Gates Foundation, The William and Flora Hewlett Foundation, and NROC members throughout the country. Lopez is the brainchild of EdReady, a personalized college-math readiness application designed to help learners test their college readiness, see study options, and gain a personalized learning path to fill in knowledge gaps. An excerpt of the interview with Lopez follows:
What career path led to your profession of founder of The NROC Project?
I was always interested in science. I built a telescope and a shoebox camera to photograph the night sky when I was 10 years old, participated in science fairs in middle school and high school, earned a B.S. in Zoology and a Ph.D. in Marine Biology. I was also interested in art, especially drawing and filmmaking. I was a big fan of the television shows and films produced by Jacques Cousteau and National Geographic. In graduate school, I started a media company that focused on creating films on academic topics, then laser discs and software, and finally producing television programming. Ultimately, my interests led me to combining what I had learned in science and research with my passions in filmmaking and software development to create new ways to teach and learn.
What educational background and/or professional training are essential for this profession?
I don't think there is a required or even recommended educational path for what I do. Following my passions, recognizing opportunities and creating new models of business and development are at the heart of my path.
What is unique about the design of EdReady?
As we designed and built EdReady, we realized that when learning is tailored to the specific needs of the individual, the whole concept of remediation becomes flawed. Since EdReady creates a custom course of study using a student's individual math learning needs in combination with the specific math requirements of the school or certificate they are pursuing, the learning experience is really the first step along the path to their college degree, not an unexpected hurdle to starting college.
What are some accomplishments of EdReady?
Since the development of EdReady in 2013, it has been adopted and used by hundreds of secondary, post-secondary, and adult education institutions in the U.S. Tens of thousands of students have used EdReady and, for some of them, the experience was life changing. The seeming insurmountable barrier of mathematics proficiency requirements have been overcome and their dream of a college degree or career can be realized. For example, "The dropout rate for the traditional approach to math remediation was very high," said Judy Lowe, Assistant Vice President at Chattanooga State College. "With EdReady, students are inspired to stick with it, improve their math skills and pursue their degrees."
Also, The University of Montana used EdReady with entering freshman facing math remediation. Working at home during the summer before starting college, 87% of students who completed their personalized study path in EdReady passed the University of Montana math readiness exam and avoided remediation. "This is a much better result than we have had with all other approaches to math readiness," reported Roberta Evans, Dean of the School of Education. "The students who used EdReady avoided one or two semesters of math remediation and saved thousands of dollars of additional tuition."
What advice do you give to students who desire to pursue a career as a founder of a nonprofit organization or business?
The purpose of a non-profit organization is the mission. As one builds the business, accomplishing and supporting the mission is the central organizer for all design and decisions. One of the critical requirements of a successful non-profit is fiscal persistence. It is imperative that the business goals of the organization are fully integrated in the mission goals. In that way, all activities of the non-profit accomplish mission and business goals simultaneously.
What is the cost of EdReady?

EdReady is available at no cost for personal use at EdReady.org. EdReady is also available to many students through numerous institutional versions that have been customized for specific educational needs and outcomes. Institutions that are sustaining members of The NROC Project are entitled to a custom version of EdReady for their institution. For more information, contact [email protected]
Dr. Ronald Holmes is the author of nine books, "Education Questions to be Answered," "Current Issues and Answers in Education," "How to Eradicate Hazing," "Professional Career Paths," "Your Answers to Education Questions," "How to revitalize the National Baptist Convention, USA, Inc." "Completing the Dissertation: Tips, techniques and real-life experiences from Ph.D. graduates," "Jacob's Dream, A Story of Careers for Children" and Jacob's Dream, A Story of Animals in Africa. He is publisher of "The Holmes Education Post," an education focused Internet newspaper.  Holmes is a former teacher, school administrator and district superintendent. He can be reached at [email protected]