Career Path to President of Westchester Community College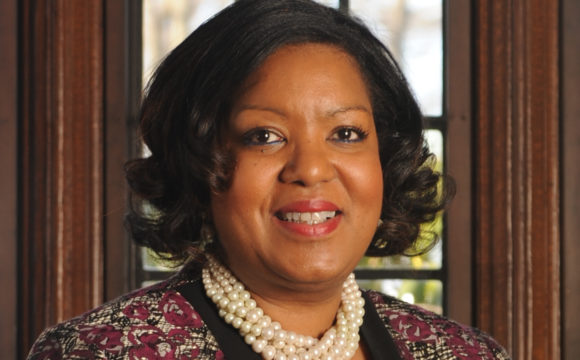 Dr. Belinda S. Miles is president of Westchester Community College in Valhalla, New York. Miles earned a Bachelor of Arts in Political Science from York College of the City University of New York, a Masters of Arts in Educational Psychology and Doctor of Education in Higher Education Organization and Leadership Development from Columbia University Teachers College. An excerpt of an interview with Miles follows:
What career path led to your profession (president of Westchester Community College)?
Prior to this position, I served as provost and executive vice president of Access, Learning and Success at Cuyahoga Community College with oversight of four campuses and multiple extension sites in the Greater Cleveland area and serving 60,000 students. Other roles at Cuyahoga included president of the Eastern Campus, dean of Academic Affairs, and assistant dean of Liberal Arts. Additional former positions in higher education included faculty and administrator roles at LaGuardia Community College, Nassau Community College, and Columbia University.
What influenced you to pursue a career in your profession?
My parents were committed to creating a positive learning environment for their children. While I was a student, I served as a tutor and saw the power of focused effort to improve outcomes for other students. I got hooked on education through this transformative experience. Also, as a first generation college student, I was able to experience for myself how education opens the doors to many outstanding professional opportunities.
What professional, civic or community organization do you belong?
I serve on the boards of the Business Council of Westchester and the Westchester County Association (Education Committee). My national roles include membership on the Board and faculty of the Higher Education Resource Services (HERS) Summer Institute for Women and membership on the faculty at the Lakin Institute for Community College Leadership. I am a member of the Chair Academy's International Presidential Advisory Board and was recently inducted into the Westchester County Chapter of The Links Incorporated.
What advice do you give to students who desire to pursue a career as president of a community college?
It is an exciting time to hold this position, and I would encourage them to find out all they can about the current issues which consume the lives of college administrators. There is a wide range of topics that are critical for higher education administration including funding and facilities and technology and training for emerging industries. Most importantly, however, is student learning and success. My advice is to pursue credentials appropriate for the presidency and to learn about these issues. Then, after graduating, move on to a succession of positions that provide experiences that qualify you to take the helm.
What is your typical work schedule?
As president of the largest educational institution in the county, there are many layers to my job. A typical day includes an early breakfast presentation or meeting on workforce development, a full 9-5 day of meetings and events at the college or in the community, and then networking during the evening at events held by local business organizations or by our fundraising arm, the Westchester Community College Foundation. Community networking and presentations often spill over into the weekends. I do schedule time for relaxation and renewal alone or with my family and friends as frequently as I can.
Dr. Ronald Holmes is the author of 13 books and publisher of "The Holmes Education Post," an education focused Internet newspaper.  Holmes is a former teacher, school administrator and district superintendent. He can be reached at [email protected]