Career Path to Provost of Polk State College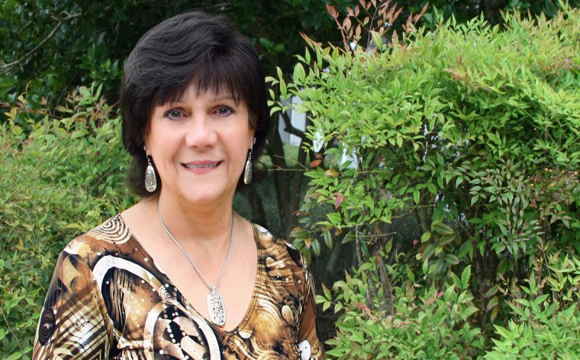 Earlier this year, Dr. Martha Santiago was named Polk State College's Winter Haven campus provost. Polk State College, established in 1964 in Polk County, Florida, is a multi-campus institution serving more than 20,000 students annually. The college offers a variety of degrees and certificates including associate and bachelor degrees and college-credit and vocational certificates. The college also operates three charter high schools. An excerpt of the interview with Santiago follows:
What career path led to your profession of Provost?
I've been an educator since 1978, and in 1988 I transitioned into school administration as an assistant principal.  For 22 years, I served as the first and only Hispanic principal for elementary and secondary schools, as well as a district director for federal and state programs in Polk County, Florida. During this time, I also served the local Community College, now Polk State College, as a Board of Trustee for 10 years.  In the trustee role, I realized that serving students in higher education would be something I would enjoy doing.  In 2011, I applied for the Dean's position at Polk State College and began working with students and faculty.
What educational background and/or professional training are essential for this profession?
I worked hard to prepare for a career in administration.  I earned all the necessary degrees to be eligible to apply for an administrative position – a doctorate degree from the University of South Florida in Tampa, a master's degree from Florida International University in Miami, and a bachelor's degree from the University Central of Bayamon in Puerto Rico. In addition to the required degrees, I enrolled in a plethora of workshops, professional development, training seminars and conferences that focused on strengthening my leadership skills.
Who influenced you to pursue a career in your profession?
Teaching is my life, and honestly, that's what I wanted to do forever. One of my school principals saw in me leadership potential which I could not see.  This administrator, who I highly respect, planted a seed in my mind and heart to pursue a career in educational administration. Oh, the power of words that comes from someone of influence, sometimes edifying and sometimes destructive. I was blessed that a person who was an exemplary leader cared enough to speak something good into my life, and that I was receptive to her advice and took action.
What, profession, civic or community organizations do you belong?
Mother Theresa states, "Life is not worth living if you don't live it for others." With this as my motto, I make sure to find time to give back to my community in a number of ways. Some of my civic or community organizations include: the United Way of Central Florida;Haines City Chamber of Commerce; Winter Haven Chamber of Commerce; Haines City Economic Development Council; Winter Haven Main Street; Polk Vision – Class 1; Women's Resource Center; Heart of Florida Hospital and Good Shepard Hospice. In addition, my professional organizations include: the National Council of Professors of Educational Administration; Phi Delta Kappa, Florida Chapter; Society for Applied Anthropology; Easter Educational Research Association; Educational Leadership; The Council of Professors of Instructional Supervision; Research Women in Education (RWE); National Association of Professional Women; Florida Association of Community Colleges and Hispanic Professional Women's Association.
What advice do you give to students who desire to pursue a career as a provost at a college or university?
The advice I give all students, especially students of color, is to: (1) know who you are; (2) know where you are going and (3) know how to get there. These three statements were instrumental in keeping me focused on my goals throughout my life, as well as providing me self-confidence needed to pursue my dreams.  Another advice that I share with students, and adults as well, deals with knowing that life's opportunities are not dependent on "who you know;" but "who knows you." For example, people are constantly observing the performance and actions of a potential leader.
What is your typical work schedule as provost?
As with any administrative position, my typical schedule is very fast-paced, hectic and filled with many meetings. This includes meetings with my direct reports, President's Cabinet, general college, students and members of the community. Despite my hectic schedule, I always find time to be visible on campus through walking the campus environment and buildings, looking for opportunities to connect with students, faculty and staff. The goal is to build relationships; a key factor that ensures student success.
We sincerely congratulate Dr. Martha Santiago for her dedication and commitment to the education profession in a plethora of leadership positions in Polk County, Florida.
Dr. Ronald Holmes is the author of six books, "Education Questions to be Answered," "Current Issues and Answers in Education,"  "How to Eradicate Hazing," "Professional Career Paths" "Your Answers to Education Questions" and "How to revitalize the National Baptist Convention, USA, Inc." He is publisher of "The Holmes Education Post," an education focused Internet newspaper.  Holmes is a former teacher, school administrator and district superintendent. He can be reached at [email protected].