Defying the Odds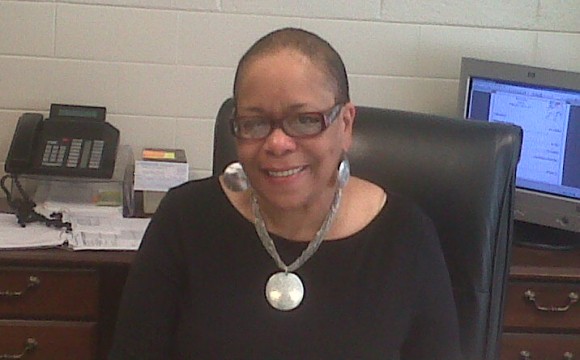 By Joi Holmes
Policymakers and parents are acutely focused on education and have become increasingly worried about the effectiveness of today's schools.  Amidst these worries, school leaders and teachers battle with the challenges brought by new trends and developments mandated by federal standards along with ensuring students are receiving lessons that are academically challenging and engaging. These dynamics are often hard to manage effectively, and are seemingly major reasons some schools fail to meet state standards. However, administrators that are aware of their schools' culture and can involve all stakeholders in the teaching and learning process, lead successful schools.
Though there's no one-size-fits-all in school reform, Oakcliff Elementary is one of six Title I schools in the DeKalb County School System that is demographically populated with high percentages of financially disadvantaged students that has met the state of Georgia standards reaching AYP goals for twelve years. The school was recognized by the state as distinguished and received $18,020 to assist with its instructional program.  Oakcliff is an amazing example of how schools, regardless of the circumstances, can defy the odds and create environments that embrace academic excellence. This type of setting requires high levels of commitment from all stakeholders that is initiated by strong leadership. A leader that can transform his or her role from manager to change-agent, can reconceptualize the leadership process, view his or her role with a broad perspective and lead with a holistic approach to improving teacher effectiveness and student achievement, will meet academic success.
Principal Cynthia Swanson is a leader who has successfully managed to create and sustain an environment that is healthy for all involved in the educating of students. Thus, Oakcliff's theme, " It takes a village" is representative of the success the school has achieved over the years.  Ms. Swanson said, "At Oakcliff Traditional Theme School, we adopt the "It Takes A Village" attitude and know that it takes all stakeholders to be empowered to educate our students. We create an environment that is engaging and academically challenging by having teachers who are knowledgeable about the content, maintain rigorous instructional practices, encourage critical thinking skills in all content areas and implement project-based learning."  In involving all parts, she is able to create a consistent method to address all components of the education process including behavior, professional development, academics, etc.
Additionally, Ms. Swanson believes in promoting a "rigorous and relevant" instructional program, which means teachers are able to engage their students in the learning process, while also maintaining high levels of rigor. This is essential and key to realizing academic success.
Principal Swanson believes that engaging students in meaningful learning experiences across the curriculum has contributed to the school's success. The school accomplishes this by engaging math students in word problem-solving tasks with the use of graphic organizers, implementing a school-wide writing plan that includes mock assessments, scheduling skill enrichment classes that focus specifically on Reading and ELA, organizing common grade level planning for teachers and conducting routine Response to Intervention meetings to discuss student progress in Reading and Math. These core practices are essential to the growth and healthy development of the administrative team, teachers and students.
When asked about future plans for reaching goals of high academic achievement, Principal Swanson said, "we will continue to implement on-going professional development by utilizing our on-site Instructional Coach to monitor and assist with new and experienced teacher pedagogy as well as build capacity among staff members to create teacher leaders. For students, we promote positive social interactions through a variety of extra-curricular activities and clubs such as garden, yoga, chess, robotics and technology.  We increase our parental involvement daily through cultural awareness programs, a Parent Center with on-site parental facilitator, annual parental needs assessment and on-site interpreters for over seven different languages. At Oakcliff Traditional Theme School, diversity is a practice not a concept! We don't erase identity, we embrace a community where everyone is welcome!"
Educating children is a widespread and challenging responsibility; however, as Oakcliff Elementary has proven, academic achievement can be realized, if and when a focused plan is implemented and practiced by committed people. This requires educators who embrace the culture of those represented and can effectively manage the various dynamics that are a part of the teaching and learning process.
Joi Holmes is a veteran ELA Teacher and Reading Coach. She taught elementary, middle and high school students in both Georgia and Florida.  Currently, she is a 2nd year Ph.D. student in Curriculum & Instruction.