DuBois Institute at Princeton University Seeks New Teen Scholars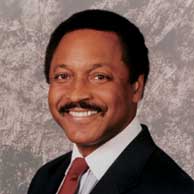 by Iman Carol Fears
Amid an ongoing nationwide battle over education and numerous government-funded and private efforts to close the achievement gap, one program is getting it right.
The WEB DuBois Scholars Institute at Princeton University is an intensive summer academic program for middle and high-school students of color. It is also radically different from any program you've ever seen, for this reason:
DuBois Institute students are expected to complete an entire semester of college coursework—including undergraduate and even graduate-level courses in literature, philosophy, and the hard and social sciences—in just five weeks.
Students are divided into various academies based upon their expressed interest in college major, including an Engineering Academy, a Business Academy,  a Pre-Med and Neuroscience Academy,  and a Leadership Academy, whose coursework features a combination of history and educational philosophy.
These young people, mainly of African American and Hispanic descent, live full-time on Princeton's campus during June and July, getting a taste of college life in a highly structured and intellectually challenging environment.
No other program in the United States subjects adolescents to such rigorous academic standards in such a short period of time.
Dr. Sherle L. Boone is the a professor of psychology at New Jersey's William Patterson University and the founder and president of the DuBois Institute, which has been in operation since 1988.   When laying the groundwork for the Institute, he was inspired in part by the writings of Swiss developmental psychologist Jean Piaget, who believed that by the time a child reaches adolescence, he or she has all of the cognitive equipment to reason and think as an adult. "We can teach college level material and graduate-level material to kids who are adolescents," says Boone, and, if the results of his program are any indicator, he's right.
When asked what differentiates the DuBois Institute from other "college prep" programs for students of color, he responds immediately that the DuBois Institute "is not a college prep program—DuBois is a leadership development program, first and foremost."
"One of the assumptions that drives the Institute," says Boone, "is that in order to solve the problems that impact communities of color, we will need brilliant minds. College prep programs ensure students' success in college, whereas our goal is to create the most brilliant minds that are in college."
Indeed, graduates of the DuBois Institute go on to do extraordinary things. After two or more summers of intensive academic training, students develop a lifelong love of learning that is quickly transferred to collegiate and graduate-level success. Alumni have been accepted to a dozens of top-tier colleges and universities, including Yale, Princeton, Columbia, and Stanford, to name a few. (The full list of universities attended by DuBois Institute alumni can be viewed here.) According to Boone, since 2003, at least one DuBois Institute alumnus has earned a Ph.D.
Boone attributes the success of DuBois alumni to the Institute's focus on the histories and philosophies of people of color in the United States, particularly African Americans: "Many of our top-tier black kids entering high school and middle school lose their competitive edge because they don't know themselves. They don't get a sense of closure, a sense of "who-am-I". And that opens the door for self-doubt. And when you have room for self-doubt, you lose your competitive edge. So the Institute's focus on African American history and cultural practices is an attempt to bring adolescents a sense of closure, which directly correlates to their academic success."  Courses such as "Seminar on the Writings of WEB DuBois", "African American History and Cultural Practices", and "Women of the Civil Rights Movement, 1950-1963" give students a sense of cultural identity and confidence that helps prepare them for postsecondary success.
The instruction at the DuBois Institute is superb: all instructors—called "professors", because the vast majority of them are either doctoral students or PhDs –incorporate the Socratic method into their classroom instruction.
The Institute has long gone virtually unnoticed by media outlets; however, as word spreads about this incredibly rigorous program, the press has begun to get involved. During the summer of 2010, the DuBois Institute was featured on CNN. Most recently, Dr. Boone published Meanings Beneath the Skin: The Evolution of African Americans, which uses his experiences with the African American youth he works with at the Institute to examine how the history of race in America has affected American-born blacks psychologically.
The Institute is currently recruiting new students for its Summer 2012 five-week program. Your teen can fill out an application at www.webduboisscholars.org.
About the Author: 17-year-old Iman Carol Fears is a member of Columbia University's Class of 2016, where she intends to study creative writing and economics. Her work has been published in Underground Voices, Unlikely 2.0, and the Newport Review.