How can schools utilize employees' strengths to improve performance in the workforce?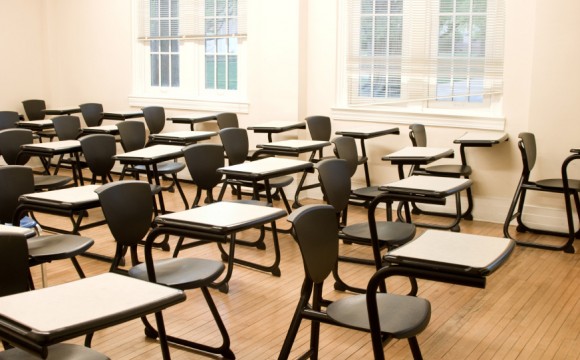 Ronald W. Holmes, Ph.D.
If "one bad apple does not spoil a show," what should you do with the apple? Some people would say that you should get rid of the apple. Others would say, endure the apple or place the apple with other bad apples. When you consider real-world scenarios, school leaders may either fire an ineffective employee, tolerate the employee or transfer the employee to another setting to allow someone else to deal with the problem.
So, the questions to be asked are: How can schools use employees' strengths to improve performance in the workplace? Is it possible to take what is unique about the employee and make them useful? How can author Marcus Buckingham's nine strength roles be used to maximize employees' contributions to the workplace?
At a workshop by author Marcus Buckingham, he discusses the concepts of focusing on strengths. According to Buckingham, we each have specific areas where we consistently "standout," where we can do things, see things, understand things and learn things better and faster than other people can. Buckingham says that when we find ourselves in these "strength zones," we are magnificent, self-assured and flushed with success. The objective then is for the employee and the manager to understand the unique strengths and to focus and harness those strengths in the workplace. Simply put, Buckingham says "you are most productive and creative in those areas where you are already strong." So, organizations of all types, including schools, should focus on employees' strengths rather than their weaknesses to make them feel useful in the organizations in order to improve performance.
As a vehicle to assess the uniqueness of employees, Buckingham created the "Standout" assessment that measures you on nine strength roles. Through a questionnaire, the assessment highlights your top two roles. They are seen as your greatest contributions and the "edge" you have on other employees in the organization. These roles include advisor, connector, creator, equalizer, influencer, pioneer, provider, stimulator and teacher. Buckingham notes that in the teacher role, "you are thrilled by the potential you see in each person. Your power comes from learning how to unleash it." In contrast, Buckingham says that in the stimulator role, "you are the host of other people's emotions. You feel responsible for them, for turning them around and for elevating them."
Specifically, Buckingham explains that in the questionnaire, you are asked to respond to different scenarios. He says that these scenarios were captured from stakeholders in industries of all types over the past 10 years. The results of your choices are how teammates view you rather than how you view yourself.
According to research, only 20 percent of employees utilize their true talents in their organizations. Buckingham suggests that businesses should harness their employees' strengths and make their employees' weaknesses obsolete. They should have discourse continuously to determine best practices for getting the job done proficiently in the organizations.
Buckingham notes that this might include benchmarking best practices from various organizations then using those practices that best fit their organizations. He gives examples of how a best practice may work effectively in one organization but may not work the same in another organization. So the key is to make sure that the practice you adopt is germane to your organization.
To illustrate, Buckingham articulates how several hotel industries use various approaches, such as mascots and symbols, to improve performance in their organizations through the contributions of their employees. He emphasizes, however, that hotel "A" could not use hotel "X" business profile identically because the climate of the two organizations are not the same. In order to transfer one business profile to another organization, Buckingham says that you have to grasp the understanding of the best practice and then make it fit your organizational profile. You cannot mix apples and oranges and expect the same result of another organization.
From a school perspective, Buckingham's concepts can be applicable. For example, school districts are faced with budgetary shortfalls. Research reports that policymakers in numerous states are providing flexibility to school districts to change their instructional calendar. Thus, the four-day school week provides a key best practice for when there are limited options in the school district budget. However, each school district has to assess the pros and cons of the best practice and then determine if the practice is relevant to its organizational profile.
As it is written, "one bad apple does not spoil a show." There are alternatives for dealing with the apple. Using Marcus Buckingham's theory, every apple has its own uniqueness. When we recognize the apple's strengths and focus on those strengths, there is where the genius lies. Marcus Buckingham's view of strengths is applicable to the school environment, whether we are focusing on employees or applying the concept to children. The ultimate goal is get the best performance out of people. The essential point is that people are most efficient and innovative when they operate in their strength zones rather than their weakness zones. By focusing on the concept of strengths, people can activate their unique competitive advantage in the workplace.