How is hazing a part of the K-12 culture?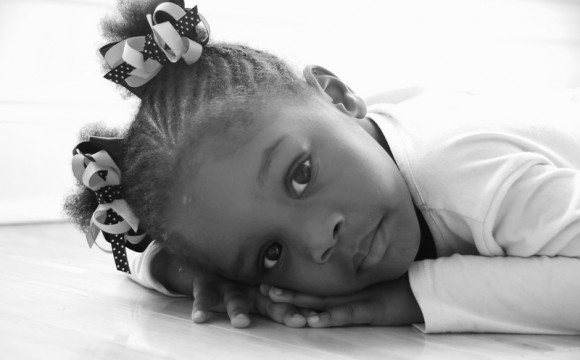 The Super Bowl is one of the most exciting entertainment events of the year.  It represents the best two football teams competing for the coveted Super Bowl Championship title.  Advertisers see it as the time to promote their products because of the number of television viewers that will see their wares.  Those fortunate few who get an opportunity to attend the games will spend an estimated $5,000 – $16,000 for a weekend trip.  Even those who watch from home will spend an average of $60.   By the time the three-hour game is over, the economy will experience a spend of $10 billion. The super bowl is a major part of the American culture and represents entertainment at its highest level.
So the questions to be asked are: How is hazing a part of the K-12 educational culture? What are school districts doing to ensure policies against hazing are followed? What actions have school districts taken to deter or address hazing incidents?
Just as spending gregariously is a part of the Super Bowl culture, participating in extra-curricular activities and being hazed by perpetrators have been documented in studies at the University of Maine and Alfred University as being part of the K-12 culture particularly for middle and high school students.
In these studies, students reported participating in hazing because it enabled them to feel closer as a group, provided approval by their peers and afforded an opportunity for revenge. Other students took part in hazing rituals because they were ill-informed, uneducated about what constitutes hazing behavior, pressured and influenced by the culture of the environment.
DeKalb County School System (DCSS) in Georgia and Nassau County School District (NCSD) in Florida are two school systems that are taking proactive measures to ensure that their policies against hazing are followed. On Dec. 14, 2011, DeKalb County suspended their entire student marching band activities at 19 schools to investigate allegations of "inappropriate behavior" in the marching band programs. The investigation started after several of Florida A&M University's students, who were graduates of Dekalb County, were either victimized of hazing activities at the university or charged for participating in hazing activities. After a preliminary investigation, DeKalb lifted the suspension on Jan. 18.
Superintendent Dr. Cheryl Atkinson states, however, that the investigation will continue to "ensure policies against intimidation and harassment are being followed; and at this stage, senior staff is confident that student activities can go on as planned. We have met with our high school principals and band directors to ensure everyone understands their responsibilities in terms of protecting our students, and that we all are accountable for enforcing school system policies when it comes to students and band activity."
At the end of 2011, Fernandina Beach High School had an incident of hazing when upper class wrestling team members paddled a newer member giving the victim "red-bellies." In reaction to the occurrence of hazing, Superintendent John Ruis says that the district was "looking to strengthen its policies on hazing with a higher classification of offense from a class III to a class IV offense." The district also will "revise or amend its bullying and harassment policies to incorporate or add hazing in its administrative rules."
While no employees at DeKalb County were reprimanded for any wrongdoing associated with the marching band programs, two wrestling coaches at Nassau County were terminated from their coaching duties after being suspended from those roles during the investigation, according to Ruis.
Hazing is illegal in 44 states and comprises of "any activity expected of someone to join a group that has the potential to humiliate, degrade, abuse or endanger a person regardless of his or her willingness to participate" in the activity.
While extra-curricular activities contribute to students' performance in school, unacceptable initiation activities are on the rise at the secondary level. Students have multiple ways to collectively initiate or plan hazing activities towards individuals using high tech methods such as cyber bullying and sexting. In many instances, these inappropriate acts are coordinated before students enter the school buildings.  In a national iSAFE study of fourth to eighth graders, 42 percent of these students were harassed through cyber bullying. As a result, school leaders must be more transparent in their day-to-day routines and reinforce school policies with faculty members and students in multiple ways such as assemblies, pep rallies, meetings, class periods, etc. throughout the academic year. School leaders must also communicate these same policies to parents and community constituents such as alumni members for improved accountability.  Ultimately, school leaders must build strong relationships with their students so that they become compelled to inform the authorities of any form of harassment or intimidation confronting their safety, health or life.
Just as the Super Bowl is a cultural event, hazing has cultural components.  In order to eradicate this behavior, it will take a multidiscipline approach to address the problem. It must begin with educating all parties such as students, parents, teachers, administrators and community.  In addition, schools must have strong policies bolstered by laws that have strong sentences for these acts of violence.  Finally, it will take a community at large to raise the conscious of everyone that hazing and violence will not be tolerated against our children.   
The Holmes Education Post, as a  part of the National Anti-Hazing/Violence Taskforce, will write monthly articles on ways to eradicate hazing in the K-12 system as a means to keep this issue front and center. Stay Tuned!
Dr. Ronald Holmes is the author of Education Questions to be Answered.  He is the President of The Holmes Education Post, an education focused internet newspaper. Holmes is the National Superintendent of Education for the National Save the Family Now Movement, Inc., a former teacher, school administrator, and district superintendent.