Improving Academic Success Through Healthy Schools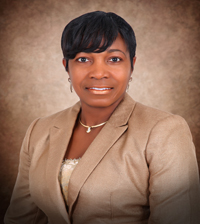 In 2001, former Surgeon General David Satcher was the first to release a groundbreaking call to action on overweight and obesity. Satcher warned the nation about the negative effects that weight gain and unhealthy lifestyles were having on Americans' health and well-being. Childhood obesity has more than doubled in children and quadrupled in adolescents in the past three decades, and it threatens our nation's social, economic and physical health.
The percentage of children ages six to eleven in the United States who were obese increased from seven percent in 1980 to nearly 18 percent in 2012. Similarly, the percentage of adolescents ages twelve through nineteen who were obese increased from five percent to nearly 21 percent over the same period. In 2012, more than one-third of children and adolescents were overweight or obese.
In November 2015, the Centers for Disease Control and Prevention (CDC) released new national data on obesity among children and adults. According to the report, about 17 percent of children and adolescents and 36 percent of adults are obese. Although estimates suggest that the overall rates of obesity have plateaued, obesity is widespread and continues to be a leading public health problem in the U.S. (Ogden et al., 2015; Ogden et al., 2014).
Obesity is often preventable, and even though the prevalence rates appear to be leveling off, many children are still overweight or obese. Obesity causes higher health-care costs and lower productivity. Most importantly, obesity continues to be one of the top public health issues facing our nation.
The total excess cost related to the current prevalence of overweight and obese children and adults is estimated to be $254 billion ($208 billion in lost productivity secondary to premature morbidity and mortality, and $46 billion in direct medical costs). If the current trends in the growth of obesity continue, total healthcare costs attributable to obesity could reach $861 to $957 billion by 2030, which would account for 16 percent to 18 percent of U.S. health expenditures (American Heart Association, 2014).
Overweight or obesity is defined as having a body weight greater than what is considered healthy for an individual's height, age and gender. Body mass index (BMI) is the most widely used tool and the recommended measure to estimate weight status in children. It is a relatively easy to measure and is a reliable index for assessing an individual's health with respect to body weight and fat. BMI is calculated by dividing an individual's weight in kilograms by the square of height in meters [BMI = Weight (kg)/Height (m)2]. Body weight is rising fastest among children.
Overweight and obesity are the result of caloric imbalance; that is, too few calories expended for the amount of calories consumed. Weight is affected by various genetic, behavioral, and environmental factors. Childhood obesity, however, primarily results from consuming too many calories and not getting enough physical activity.
According to the CDC (2015), for an individual to remain in balance and maintain body weight, the calories consumed must be balanced by the calories used in normal body functions, daily activities, and exercise. A calorie is defined as a unit of energy supplied by food, and ideally the calorie requirement of the body is provided by the intake of food.
The following is a list of risk factors that predispose children to obesity or increase their likelihood of becoming obese:
Limited access to fresh food
Limited opportunities for physical activity
Poor nutrition/dietary habits
Sedentary lifestyle
Excessive television and computer time
Lack of education
Poverty/low income
Dysfunctional home life
Genetics/family history
Childhood obesity is a continual focus of many public health efforts in the United States. The 2001 surgeon general's call to action resulted in millions of dollars being spent by governmental and non-governmental organizations to prevent obesity, primarily in children.
To prevent obesity, the U.S. Department of Agriculture has implemented regulations for food packages in the Special Supplemental Nutrition Program for children. The CDC has also funded state- and community-level interventions, and the Institute of Medicine, the U.S. Surgeon General, and the White House have issued numerous reports and recommendations. First Lady Michelle Obama created and promoted the Let's Move program.
Let's Move encourages a healthier diet in and out of school, better food labeling, and increased daily physical activity for children. The program strives to get the entire community involved to promote a healthy lifestyle and enjoyable physical activities.
To ensure that nutrition and physical activity programs are effective, school administrations need physical education specialists, health education specialists and certified food service staff members. Schools should encourage and reinforce healthy dietary behaviors by providing nutritious and appealing foods and beverages in all venues accessible to students, including the cafeteria, vending machines, school stores, and concession stands.
A substantial percentage of students' recommended physical activity can be provided through a comprehensive school-based physical activity program that includes high-quality physical education, recess, other physical activity breaks, intramurals, physical activity clubs, interscholastic sports and walk- and bike-to-school initiatives. High-quality physical education gives children an opportunity to learn the skills needed to establish and maintain physically active lifestyles throughout their lives.
To help students develop healthy habits, schools should have comprehensive wellness plans. In 2010, the office of the surgeon general provided the following guidelines to promote healthy eating and physical activity:
An active school health council to guide health-related policy decisions
A planned and sequential health education curriculum for pre-kindergarten through grade 12. The curriculum should be based on national standards and address a clear set of behavioral outcomes that empower students to make healthy dietary choices and meet physical activity recommendations
A school and school workplace wellness policy that includes teachers and other school employees to model healthy behaviors
A comprehensive professional development and credentialing program for staff that addresses health education, physical education, food service and health services
Partnerships with parent-teacher organizations, families and community members to support healthy eating and physical activity policies and programs
To promote healthy nutrition, schools should do the following:
Establish nutrition standards that promote healthy, nutritious foods
Ensure availability of appealing, healthy food options that enable students to comply with recommendations in the U.S. Dietary Guidelines for Americans, including fresh fruits and vegetables, whole grains and lean proteins
Use presentation, marketing, and education techniques to encourage students to eat more fruits and vegetables, whole grains and lean proteins and drink more water and low-fat or non-fat beverages
Make sure water is available throughout the school setting
Limit amounts of high-calorie snack options, including beverages in vending machines
To promote physical activity, school systems should do the following:
Require daily physical education for students in pre-kindergarten through grade 12, allowing 150 minutes a week for elementary schools and 225 minutes a week for secondary schools
Require and implement a planned and sequential physical education curriculum for pre-kindergarten through grade 12 that is based on national standards
Require at least 20 minutes daily recess for all students in elementary schools
Offer students opportunities to participate in intramural physical activity programs during after-school hours
Implement and promote walk- and bike-to-school programs
Establish joint-use agreements with local government agencies to allow use of school facilities for physical activity programs offered by the school or community-based organizations outside of school hours
The Colorado Education Initiative (CEI) School Champions Program has recognized Colorado schools for several years for their success in creating a healthy school environment and implementing effective school efforts. The following are five best practices that help districts across Colorado develop a comprehensive and coordinated approach to healthy schools:         
Policies−School board members adopt and annually review and/or update local wellness policies that foster healthy schools. The policies are consistent with best practices and legislation identified by state and federal agencies as well as professional education and health organizations.
Staff qualifications−District leaders ensure that all staff members who are focused on nutrition, school health services, health education and physical education are properly credentialed and well-qualified.
Assessment−The district provides tools for schools to take an inventory of their policies, activities, and programs, such as the Healthy School Champions Score Card, School Health Index, Wellness School Assessment Tool, Barometers of School Safety climate survey or similar self-assessment tools. The data collected can be used to drive systemic and programmatic decisions, garner buy-in and measure efficacy. The local data can also be incorporated into overall school and district improvement plans.
District leadership−District leaders provide strategic direction and opportunities for enhanced nutrition, physical activity, health education, school health services, workplace wellness, and safe and welcoming schools, including social, emotional and mental health.
Getting it done−The district promotes parent, community and student engagement and advocacy and partnerships in its schools (including through district wellness committees) to achieve high-quality nutrition, physical activity, health education, school health services, safe and inclusive school climates and workplace wellness.
Colorado schools have demonstrated a critical link between student health and academic success. CEI's "Best Practices Guide for Healthy Schools" can be accessed at: http://www.coloradoedinitiative.org/wpcontent/uploads/2013/04/BestPracticesGuideUpdatedPages.pdf.
About the Author
Andrea Nelson-Royes, EdD, is an educational researcher and author of Why Tutoring?: A Way to Achieve Success in School; Success in School and Career: Common Core Standards in Language Arts K−5; Transforming Early Learners into Superb Readers: Promoting Literacy at School, at Home, and within the Community; and PURR! A Children's Book about Cats. Her forthcoming book fall 2017 is Families as Partners in Education. Her articles have appeared in the Reading Improvement Journal and Illinois Schools Journal. Nelson-Royes holds a doctoral degree in Educational and Organizational Leadership from Nova Southeastern University in Florida. She lives in the southeastern United States with her family. She can be contacted through her website at www.andreanelsonroyes.com.
References
Center for Disease Control and Prevention (CDC). 2015. Division of Nutrition, Physical
Activity, and Obesity. Finding a balance. Retrieved from
http://www.cdc.gov/healthyweight/calories/.
Colorado Education Initiative. 2016. CEI's best practices guide for healthy schools. Retrieved
from http://www.coloradoedinitiative.org/resources/healthy-schools-best-practices-guides/#.Uzl-Rlf3J8E.
Fryar, C.D., Carroll, M.D., Ogden, C.L. 2014. Prevalence of overweight and obesity among
children and adolescents: United States, 1963–1965 through 2011–2012. Division of
Health and Nutrition Examination Surveys.
Ogden C. L., Carroll, M.D., Kit, B.K., & Flegal K.M. 2014. Prevalence of childhood and adult
obesity in the United States, 2011-2012. Journal of the American Medical Association,
311(8), 806-814.
Ogden C.L., Carroll M.D., Fryar C.D., Flegal K.M. 2015. Prevalence of obesity among adults
and youth: United States, 2011–2014. NCHS data brief, no 219. Hyattsville, MD:
National Center for Health Statistics.
The American Heart Association. 2014. Statistical fact sheet 2014 update. Overweight &
obesity. Retrieved from https://www.heart.org/idc/groups/heart-public/@wcm/@sop/@smd/documents/downloadable/ucm_462025.pdf.
U.S. Department of Health and Human Services, Office of the Surgeon General. 2010. The
surgeon general's vision for a healthy and fit nation. Rockville, MD. Retrieved from
http://www.ncbi.nlm.nih.gov/books/NBK44659/#prevention.s11.