Parents' and Families' Involvement in Children's Education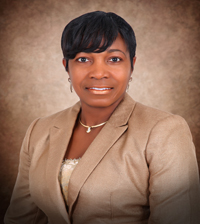 During the past several decades, the benefits of parents' and families' involvement in children's education have been well documented. Typically the parents and families are viewed as critical to the development and education of all children. Parent and family involvement is linked to students' higher achievement, better attitudes toward school, and lower dropout rates. When families get involved in students' education, the community support for education increases. As partners, educators and families must share responsibility and become involved through meaningful, integrated, and sustained efforts with students. Children achieve more when families are involved in their education.
Today the term parent involvement is sometimes interchanged with family engagement. Family engagement recognizes that grandparents and other family members can play an important role in children's life. The term family engagement indicates a shared and continuous responsibility for student achievement and learning across multiple settings.
The words parents and families are used interchangeably and include single parents, multiple parents, stepparents, legal guardians, and any other caregivers who play a significant role in a student's life.
There are more valuable achievement effects when parents are involved in their children's education. Researchers reveal the following:
Families are interested in and concerned about their children's learning. They want to be involved, but some report not knowing what they might do at home to help their child be more successful at school.
Families from all levels, including those from diverse cultural, ethnic, and socioeconomic backgrounds, are involved in supporting their children's education.
Families in general, in particular those from diverse cultural, ethnic, and socioeconomic backgrounds, often wait for guidance from educators before interacting with their children's school.
Educators generally value parental support but some report needing information on how to form collaborative partnerships with families.
Nevertheless, educators must pay more attention to build partnerships with parents and involve them in helping their children learn within and outside of school. Parent involvement in the education of children is an essential factor for achieving academic success; therefore good partnerships consider the perspectives of educators and parents and develop appropriate and acceptable participation strategies. Collaborative undertakings of school and home help promote student success; however, parents and families sometimes lack the communication that supports positive and healthy relationships between school and home.
Educators in many schools throughout the nation are forming partnerships with parents to promote and assist parents in their children's education. The establishment of partnership in schools requires efforts from both parents and teachers. These partnerships can build trust and equitable relationships that create clear channels of communication between school and home. Educators must also help parents seek outside assistance for their children. When parents and educators work collaboratively, they can help children reach their full academic potential. The partnership between families and school is not always a smooth process and is neither easy nor guaranteed.
In the late 1800s, the Hesperia movement in Michigan, directed by the Hesperia Teachers and Parents Association, spawned the growth of parent-teacher organizations across the nation. The Hesperia Movement of Michigan recognized the need of a more intimate knowledge of the schools on the part of parents and the community. Today several state laws and federal legislation mandate that schools involve parents in certain processes and procedures.
The Michigan Department of Education (MDE), the State Board of Education, and the Office of Field Services (OFS) strive to institute best practices to increase student achievement and support Michigan's districts by providing the best possible parent-engagement resources. The MDE has created a Parent Engagement Webpage and a "Collaborating for Success" Parent Engagement Toolkit.
In Michigan, the OFS, in collaboration with representatives from other MDE departments (including Early Childhood and the Office of Educational Improvement and Innovations), as well as intermediate school districts, local educational agencies, universities, and parents established a Parent Engagement Review Committee in June 2011. The committee's primary role is to do the following: improve student academic achievement by providing school teams with research-based strategies and resources for overcoming barriers to parent engagement in schools, compile compelling summary and synthesis of research regarding the impact of parent engagement on student academic achievement, provide parents with a practical tool that informs them of the school system, and incorporate strategies and resources beneficial to children's cognitive, academic, social, and emotional growth.
Guided by a vision of empowerment and collaboration, the Parent Engagement Review Committee provided the Department of Education with a sustainable vision for parent engagement to guide its efforts. The Vision Statement is as follows:
"Engagement of all parents within Michigan schools is based on mutual respect and empowerment. Through full partnership, we can increase the achievement and success of every child."
The MDE "Collaborating for Success" Parent Engagement Toolkit is available at: http://www.michigan.gov/documents/mde/4a._Final_Toolkit_without_bookmarks_370151_7.pdf
About the Author
Andrea Nelson-Royes, EdD, is an educational researcher and author of Why Tutoring?: A Way to Achieve Success in School; Success in School and Career: Common Core Standards in Language Arts K−5; Transforming Early Learners into Superb Readers: Promoting Literacy at School, at Home, and within the Community; and PURR! A Children's Book about Cats. Her forthcoming book fall 2017 is Families as Partners in Education. Her articles have appeared in the Reading Improvement Journal and Illinois Schools Journal. Nelson-Royes holds a doctoral degree in educational and organizational leadership from Nova Southeastern University in Florida. She lives in the southeastern United States with her family. She can be contacted through her website at www.andreanelsonroyes.com.
References
American Monthly Review of Reviews 23. Kenyon L. Butterfield, Neighborhood Cooperation in School Life: The Hesperia Movement, (April 1901): 443; Olinger, "The School's Co-operative Agencies," 330.
Epstein, J. L., M. G. Sanders, S. B. Sheldon, B. S. Simon, K. C. Salinas, N. R. Jansorn & F. L.     Van Voorhis, C. S. Martin, B. G. Thomas, M. D. Greenfeld, D. J. Hutchins, & K. J.                 Williams. (2009). School, family, and community partnerships: Your handbook for action.  3rd. ed. Thousand Oaks, CA: Corwin Press.
Michigan Department of Education. (2011). Collaborating for Success: Parent EngagementToolkit. Retrieved from http://www.michigan.gov/documents/mde/4a._Final_Toolkit_without_bookmarks_370151_7.pdf.
U.S. Department of Education. (2004). Parental involvement: Title I, part A, non-regulatoryguidance. Washington, D.C.: Department of Education. Retrieved from ERIC database (ED484491), http://eric.ed.gov/.