Pay It Forward to Educate Our Students in Canton, Ohio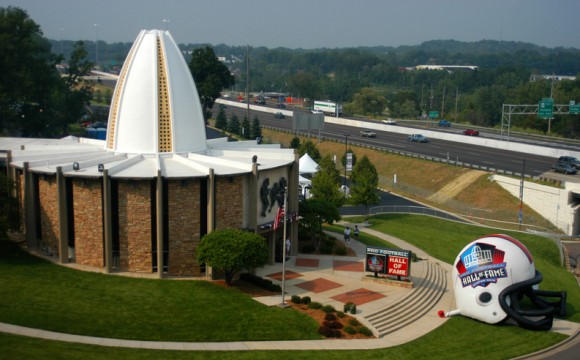 The National Save the Family Now Movement (NSFNM) Inc. recognized married couples for 30 or more years and community leaders at the NSFNM's Awards Banquet on Friday, May 9, 2012.  Some of the distinguished leaders honored included Canton Mayor William J. Healy II; Dr. David King, President of Malone College; Mr. Steve Perry, executive director of the Pro-Football Hall of Fame; Mr. George Lemon, past Chairman of Canton Regional Chamber of Commerce; Mr. Will Dent, training consultant with the General Board of Global Ministries of the United Methodist Church; Ms. Hortense Bobbitt, president of THE RIGHT CHOICE, a private nutritional counseling service and Attorney Judith E. Barnes Lancaster.  Giving the keynote address was Dr. Ronald W. Holmes, President of the Holmes Education Post and National Superintendent of Education. The following is an excerpt of his presentation:
To our distinguish honorees, married couples and community leaders, Canton educators, ministers, philanthropists, friends and guests, it gives me great honor and pleasure to provide the keynote address for this National Save the Family Now Movement Inc. Married Couples and Community Leaders' Award Banquet.  Just as the popular song of Brenda Lee and Elvis Presley highlighted, you are always on my mind, Canton is always on my mind. Not only because it is the home of the NFL Hall of Fame, but also because Canton has the potential to serve as a national model to reshape the educational landscape for preparing our students for college, careers and Christianity.
While the unemployment rate is 8.9 percent for college graduates with bachelor degrees, 22.9 percent for high school graduates and 31.5 percent for high school dropouts, I would like to propose to you how Canton, and its surrounding community partners, can Pay It Forward to Educate Our Students for the 21st century through the creation of the W.C. Henderson Christian Academy, a K- 2 school system, named after the late Reverend Dr. W.C. Henderson, pastor of Antioch Baptist Church in Canton, Ohio.
Pay It Forward, is used to describe the concept of asking that a good deed be repaid by having another good deed passed to another person or an organization. Catherine Hyde wrote a novel and, subsequently, the novel became the basis for a movie in the Year 2000 called Pay It Forward that encouraged people to help someone and tell the person not to pay it back, but to pay it forward to three other people who, in return, each pay it forward to three more people and on and on into a global outpouring of kindness and decency throughout the world.
Pay It Forward is symbolic of the Golden Rule (as stated in Mathew 7: 12):"do unto others as you would have them to do unto you." To Pay It Forward, for example, Reverend Henderson was a humanitarian for his community and church and instilled in the sons of Antioch such as Rev. R.B. Holmes, Jr. and Rev. Kirby Freeman the true meaning of Christianity, love and sacrificial giving for all humankind.
To Pay It Forward, the Community of Canton lobbied successfully to place the bid for the Hall of Fame before the public in 1962 and raised $378,026 to build the 19,000 square feet building. Now, for the Hall of Fame's 50th Anniversary in 2013, the building is being expanded to 118,000 square feet (a $23.6 million) renovation project.
To Pay It Forward, Bill and Melinda Gates donated 25 million in grants for the creation of some small schools such as the W.C. Henderson Christian Academy and another 125 million to send hundreds of the poorest students in the District of Columbia to go to college.
To Pay It Forward, Oprah Winfrey opened a school worth $40 million to educate disadvantaged girls in South Africa and donated scholarships to 415 students at Morehouse College in Atlanta; in return, several Morehouse men donated $300,000 to educate future Morehouse men.
To Pay It Forward, General Electric donated last month $18 million to a non-profit organization (Student Achievement Partners) to improve the U.S curriculum utilizing the Common Core State Standards, adopted in 48 states, with the hope that these standards will prepare American students for an increasingly global and competitive workforce.
To Pay It Forward, The U.S. Government spent 700 billion to bailout banks in 2008 and 24.9 million to bailout the Auto Industry (General Motors and Chrysler) in 2009 with the hope that the revenues will save these institutions from layoffs and deterioration.
To Pay It Forward, the leadership of the National Save the Family Now Movement realizes that throughout this nation, people and organizations are in need of a blessing from those who can lend a helping hand. Similar to the banking and auto industries, the American School System is faced with scrutiny, cutbacks, challenges and, quite frankly, on the edge of deterioration. For example, 1.2 million students annually drop out of school which equates to 7,000 students dropping out each school day or one child every 26 seconds; and approximately 32 percent of U.S. students are not finishing high school. Some reasons include high school exit exams, home environment, poverty, peer pressure, poor academic achievement, low teacher and parental involvement, school curriculum and discipline, violence, drugs and criminal offenses.
The American School System is on the brink of destruction. For example, one third one third of middle and high school students have reported being bullied during the school year causing nearly 160,000 students to be absent from school each day. In a national study of fourth to eight graders, 42 percent of these students were hazed through cyber bullying.
The American School System is on the cliff of disaster. Approximately 38,000 of the nation's 100,000 public schools did not meet the No Child Left Behind testing targets in 2010 and 80,000 public schools were projected to miss their targets in 2011. These schools become classified as underperforming, placed on emergency status, lose students to private schools and, subsequently, close. Secretary of Education Arne Duncan noted in a CNN interview with Soledad O'Brien that the education system is basically a 19th century model that is not preparing enough students to be successful in the 21st century economy" leaving "over two million unfilled high wage and high-skilled jobs" during the time of a high unemployment rate.
Therefore, the W.C. Henderson Christian Academy is needed to become a beacon for the Canton community and a model for other cities to follow. The academy will provide a spiritually enlightening and culturally enriching environment for students and staff.  It will be a place where students master 21st century critical thinking skills for lifelong learning; where students can comprehend, evaluate, and act on what they learn in their everyday life; and where every individual within the organization has the mindset that all students will succeed. Failure will not be an option at the W.C. Henderson Christian Academy and mediocrity will not be the standard. Our goal will be to satisfy the spiritual, intellectual, physical and social needs of each student, require that they have perfect attendance for the entire school year and reward them with incentives such as for their accomplishments.
Furthermore, we will develop the whole person at the academy through co-and extra-curricular activities using Costa's 16 Habits of the mind, Reading Street, Everyday Math and A Beka learning resources, as well as provide field trips, mentoring programs and computer-aided instruction for reinforcement of learning.  We will have a common dress attire for students and staff. We will instill some common sense, common courtesy and common language in our students. You will hear them say, "Yes Sir and Yes Mam" instead of what's up or what you want…
Our students will be taught to say May I; Please; and Thank You.  I Can't and Ain't will not be a part of their vocabulary or diction. Instead, our students will gain real-life interpersonal communication skills through coordinating weekly worship services and participating in calling the worship to order, giving a prayer, reading the scripture, singing in the choir and listening to the chaplain or guest speaker.  Also, through a process called Parent University, seminars will be available for parents to help them with their kids' homework, gain training for finishing high school, getting a job and upgrading their skills on the job.
Since new private schools in Ohio have to be in existence for two years before they can become eligible for the voucher or EdChoice Scholarship Program, the W.C. Henderson Christian Academy enlists our community partners to Pay It Forward in order to give students an opportunity to receive a quality education and become successful in life. We must recruit 60 scholarship recipients at $4250 per person, occupy the church/school building at Sherrick Church of God under the leadership of Pastor Mike Lemon, hire certified teachers, order student uniforms, purchase classroom resources, etc.
For conviction, a Canton community partner that understands the commitment to Pay It Forward to Educate Our Students is the wonderful and magnificent taskforce of the W.C. Henderson Christian Academy. Led by Distinguished Board Member, Darlene Moss and Principal-In-Planning, Mary Hatchett, Kirby Freeman and Lisa Dent, Nikki Bush and others, the taskforce has worked untiring for a year to create the W.C. Henderson Academy.
As a part of the taskforce and being an author of the new book, "Education Questions to be Answered," my wife and I understand the commitment to Pay It Forward to educate our students in Canton so we have decided to donate 100 percent of the proceeds of my book purchased tonight to go towards the academy.
Reverend Dr. R.B. Holmes, Jr. is another partner who truly understands the commitment to Pay It Forward to educate our students through his vision to open the W.C. Henderson Christian Academy and his willingness to provide the monthly rental expenses for a school building if the student enrollment supports it. As mentioned earlier, Rev. Henderson, Paid It Forward and instilled in Holmes the value of ministry, charity and love for all humankind.  Even when Antioch Baptist Church was being auctioned in 2010, Rev. Kirby Freeman cried out to Holmes, we are losing Antioch. Holmes quickly purchased the church via telephone to Pay It Forward and gave it back to the people of God in the Canton community where, now, the church is renamed ((Breath of Life Christian Center) and thriving under new leadership.
In closing, I advocate that the W.C. Henderson Christian Academy is established to help model what can happen when philanthropists, entrepreneurs, politicians, business leaders, ministers and other people come together to Pay It forward to educate our students for a better citizen, community and nation. Folks, it still takes a village to raise a child and a united community to prepare our gifted students for a 21st century competitive and global economy. All of our students will be on academic scholarships based on an established criteria. This will give them self-esteem, confidence, hope and a track record for success.
Some years ago, I learned of the impact of a scholarship first hand when a former parent of mine saw my wife at the cleaners and said, "Mrs. Holmes, I just want to let you know that I appreciate what your husband is doing at the school. I am a struggling parent and can barely put food on the table but my 2nd grade son said to me, Mama you don't have to worry any more about me. I received a full scholarship to attend school and Mama I am going to get a scholarship for the rest of my schooling (3rd grade through college). I am going to take care of you, Mama." Folks, people are in need of a blessing. In fact, 49 million Americans live in food insecure households meaning they are struggling to provide basic food and nutrition. Ohio is one of the leading states for insecure households. More than one in seven Ohio households are facing a daily risk of hunger or food insecurity. Parents are having to choose between paying the rent (utilities) or buying food.
So, I encourage you, community partners, on behalf of the National Save the Family Now Movement to use your influence and connection with the executives of the Hall of Fame, Bill and Melinda Gates, Oprah, General Electric, the Banking and Auto Industries, U.S. Government and others to help open the W.C. Henderson Christian Academy to strengthen, save and sustain our families. I encourage you to sponsor the meals (breakfast and lunch) for the academy students, sponsor scholarships, mentor a student and follow him or her for life. I encourage you to sponsor the field trips for the academy students; some students have never been to the movies, Cedar Point, Cape Kennedy, the Hall of Fame or on a college campus. I encourage you to subsidize the uniforms for the academy students, provide a laptop or IPAD 3 for the academy students, sponsor the perfect attendance incentives for the academy students, lend your organization's resources and volunteer your time at the W.C. Henderson Christian Academy.  In 1 Peter 2:9, "But ye are a chosen generation, a royal priesthood, a Holy nation, a peculiar people; that ye should shew forth the praises of him who hath called you out of darkness in his marvelous light" to Pay It Forward to educate our students in Canton, Ohio.
Thank you!