Schools Nationwide Best Practices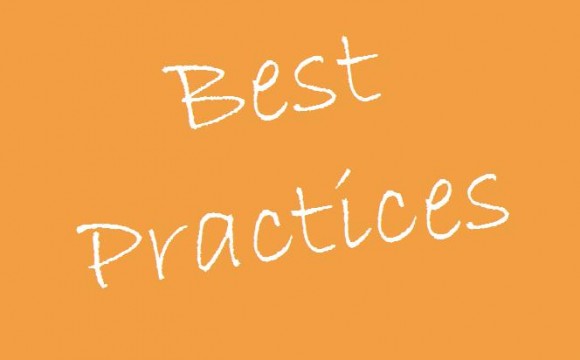 The Holmes Education Post recognizes schools and their business partners that are demonstrating best practices in education. These practices may include civic or service learning activities, special programs, events and recognitions of stakeholders in various schools across the nation. As such, below are narratives of best practices for December 2012 and January 2013:
Boulder Valley School District (BVSD):
On February 7, BVSD provided a Career Technical Education (CTE) Showcase Night. The district's CTE program provides high school students a variety of course offerings in agriculture, auto collision, computers, cosmetology, forensics, criminal justice, graphic design and welding. It also will provide high school students a new Medical Academy beginning Fall 2013.
Cherry Creek School District:
More than 87 percent of Cherry Creek seniors graduated from high school in 2012 in four years compared to 84 percent in 2011. On the state level, the overall on-time graduation rate for 2012 was 75 percent and at nearly 72 percent nationally.

While all ethnic groups showed gains from the previous year, the on-time graduation rate for Hispanic students rose more than five percent to 79 percent. African-American students gained one percentage point to reach 84 percent. On the state level, the graduation rate is 66 percent for African-American students and 62 percent for Hispanic students. White students also saw gains of nearly three percent to reach more than 89 percent. The rate for Asian students rose slightly to 90 percent. According to Cherry Creek School District Superintendent Mary Chesley, "These numbers show us that we are moving in the right direction and serving the needs of all our students, regardless of race, poverty, language and mobility. Still, we must use this momentum to continue our work until every student can receive a high school diploma that shows they are college and work ready."
Dallas Independent School District (DISD):
DISD PREP University Family Workshop Series (Parent Resource and Empowerment Program) held its first workshops in January 2013 entitled "Empowering Parents for Student Success." More than 300 parents attended the three PREP University opening nights held at Thomas Jefferson, W.H. Adamson, and H. Grady Spruce high schools.
The purpose of the PREP University workshop is to provide parents with information and resources to support their child academically, emotionally, and socially. With hot topics such as immigration, conflict resolution and drugs and gangs, the district hopes that more parents will attend to support and learn how they can get involved to increase student achievement. According to Superintendent Mike Miles, "The community involvement for this program is exactly what we need to improve student achievement. We love to see parents and students involved, and with PREP University, we truly are seeing the response that will in turn help our students."
DISD opens an Evening Academy Program. It includes an ESL Literacy Lab, ESL Math and Science Lab and ESL Reconnect Lab at Emmett J. Conrad High School. The academy program also includes a new Reconnect Lab at Wilmer-Hutchins High School. It supports high schools with their completion rate by helping more students to graduate on time. Students who are 16 years of age or older and in need of credits to graduate may recover credits for previously failed courses by completing them at one of six sites across the district.
DISD is encouraging parents to download an application for their mobile devices that can help provide instant information during a school crisis. School Connect, a free mobile app available for Apple and Android mobile devices, can reach parents' cell phones or other mobile devices during an emergency.
According to Dallas Police Chief Craig Miller, "This app can help school administrators communicate with parents when crisis situations arise. It has already been used this school year to inform parents at certain schools about a power outage and address rumors of a weapon on campus. It is a powerful tool for both campus administrators and parents alike."
In addition to being able to keep parents informed during a crisis, the School Connect app provides users with access to information such as student grades and attendance through the Parent Portal, cafeteria menus, school calendars and school bus routes. The School Connect app can be downloaded at no charge and costs no money to DISD to use.
DISD launches the new SÍ- Spanish Interpreter hotline in early January as part of Destination 2020 to promote and enhance student academic achievement. The SÍ hotline is a language access project developed by the Translation Services department of the DISD Communications Division. Through the hotline, school staff are able to access district interpreters and engage in a three-way conversation with Spanish speaking or limited English proficient parents. According to Superintendent of Schools Mike Miles, "When parents come to their children's school, it is critical that school staff members are able to communicate with them effectively, and we are committed to finding new and innovative ways to do that. Parents are a crucial component in student performance, and if we're better able to communicate with them, we'll see positive results as we work together for student success."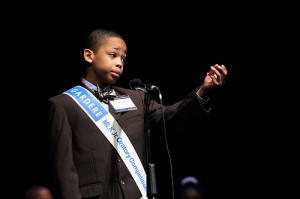 DISD's Chinelo King, a fourth-grader at John Neely Bryan Elementary, took first place in the 21st Annual Gardere MLK Jr. Oratory Competition, after the final round of the contest was conducted at The Majestic Theatre. Eight finalists delivered speeches they had written on the theme: "If you could talk directly to Dr. Martin Luther King Jr. about your dream for the future, what would you tell him?" The students advanced after a semifinal round in December, drawn from 20 DISD schools and hundreds of participants. Chinelo King's winning speech illustrated how, in his life, he will use the tools he is provided with to make the world a better place. His words were inspired by his dreams – to draw and to build, to become a lawyer, judge, performing artist or architectural engineer.
Discovery Education and 3M Young Scientist Challenge:
To enter the 2013 Discovery Education and 3M Young Scientist Challenge, students in grades five through eight must create a one to two-minute video describing a new innovation or solution that could solve or impact an everyday problem related to how we live, work or play. All student video entries must be submitted by April 23 to www.youngscientistchallenge.com/. For 2013, one student will win the coveted title of America's Top Young Scientist.
Douglas County School District (DCCD):
Before a live TV audience watching around the country, DCSD's Superintendent Dr. Elizabeth Fagen shared a robust, enthusiastic vision for preparing Colorado students to "obliterate boundaries" and compete for the top jobs of the 21st Century. Superintendent Fagen was one of several nationally renowned education leaders who participated in a discussion presented by the American Enterprise Institute. The focus was the implementation of the Common Core State Standards Initiative, which has been adopted by 48 states, two territories and the District of Columbia.
Moderator Frederick Hess questioned panelists, including Fagen, about whether mass standards would impact student assessment positively or negatively as the initiative is rolled out in classrooms. Hess' first question to the superintendent was built around how DCSD is working Common Core into reform written within the District's Strategic Plan. "We all agree in DCCD that education needs to reinvent itself for the 21st Century, and students need to be prepared differently and be the most creative students on the planet when they graduate," Fagen said. "The question is, 'How does Common Core fit into that picture?' In Douglas County, we bring our teachers together and ask them, 'What should kindergarten look like in the world of tomorrow?' Common Core is part of that, helping us go to level 2.0 and align that [curriculum] for what we think students need tomorrow."
Jeffco Public Schools (JPS):


Over 30,000 children around the world die every day from preventable causes like hunger, dirty water and the lack of basic medical care. Jefferson High School (JHS) Key Club students partnered with Kids Against Hunger, a nonprofit organization whose mission is to end starvation and malnutrition of children around the world. The organization sends life-saving meals to 40 countries, including the United States. 

In January 2013, students and volunteers helped package food packets of rice-soy casserole that provide a stable nutritional meal to children and families. JHS asked their community to volunteer two hours of time in a packing session or by giving a donation. In two hours, volunteers packed enough food to feed one starving and malnourished child for an entire year. The food packets are a specially formulated rice-soy casserole packed with protein, carbohydrates, and vitamins that provide six complete servings for the low cost of 25 cents per serving.
JHS continues to make steady gains in the on-time graduation rate with a 2.3 percent increase to 81.4 percent. In comparison, the Colorado Department of Education ranks the state graduation rate at 75.4 percent. The district also boasts an increasing 2011-12 on-time graduation rate for its neighborhood high schools, which moved from 86.0 to 88.3 percent. The increase shows the district's emphasis on maintaining an upward trend in graduation rates. According to Superintendent Cindy Stevenson, "These results show that the hard work our schools have been doing is the right work. It's important to acknowledge that preparation for graduation starts in preschool and kindergarten, where children make connections with adults who care about their success."
Kohl's Department Stores: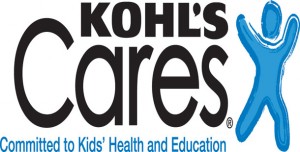 Kohl's Department Stores Kohl's Cares® Scholarship Program will award more than $425,000 in scholarships and prizes this year. Ranging from $50 Kohl's gift cards to $10,000 scholarships, more than 2,300 young volunteers who have made a positive impact on their communities will be selected. Nominations for kids ages six to 18 will be accepted February 1 – March 15 at kohlskids.com.
To nominate volunteers ages six to 18 for a Kohl's Cares scholarship, visit kohlskids.com. Nominations are accepted February 1 through March 15, and nominators must be 21 years or older. Two nominees from each of the more than 1,100 Kohl's stores nationwide will win a $50 Kohl's gift card, and more than 200 will win regional scholarships worth $1,000 toward post-secondary education. Ten national winners will be awarded a total of $10,000 in scholarships for post-secondary education, and Kohl's will donate $1,000 to a nonprofit organization on each national winner's behalf.
Mesa Public Schools (MPS):
The Colorado Department of Education awarded five District 51 schools for their academic achievement and growth for the 2011-2012 school year. New Emerson Elementary School was awarded the 2012 John Irwin Governor's Distinguished Improvement Award for excellence in academic achievement. New Emerson Elementary also earned a 2012 Governor's Distinguished Improvement award along with three other schools – Scenic Elementary, Gateway School and Palisade High School – for demonstrating excellence in student growth. This was the second time winning the Governor's Distinguished Improvement award for both Scenic Elementary and Palisade High. Nisley Elementary was recognized for the second year in a row with a Centers of Excellence award. The awards were announced during a ceremony held at the Colorado Department of Education in Denver, December 2012.
Oakland Unified School District (OUSD):
On February 12, OUSD's Leadership, Curriculum & Instruction Math Team hosted their second parent night to acquaint families with California's recently adopted math standards. The goal of the discussion was to inform families about the shifts in student experience through the transition and implementation of the Common Core State Standards in mathematics at OUSD schools.
On February 19, located at San Jose State University, an All City Council College Day activity supported the OUSD goal of preparing all students to succeed in college and the work place, by helping middle school student create a college-going culture. Students head directly from SJSU students on college life, what to expect in college and how to prepare for college now as a middle school student. They participated in two workshops; one on college entrance requirements, and another on college life. Students also experienced the college classroom setting through guided campus tours.
Peoria Unified School District (PUSD):
In January 2013, Peoria Unified's Parent Support Organization representatives partnered with the district's Community Legislative Network to host local and state legislators in an engaging discussion centered on education in Arizona. Each quarter, the district presents a Parent Support Organization dinner to connect with parent leaders from each school. In conjunction with the Community Legislative Network, a committee of the Governing Board that provides direction on legislative issues for the district, legislators are invited to answer questions from district parents and community members and provide their insight on the direction of education in Arizona.
Laurie Eldridge, an art teacher at Ira A. Murphy Elementary School, received a Distinguished Fulbright Awards in Teaching grant to spend six months in Finland learning about art education. Eldridge, who has been a teacher for twenty-six years, applied for the scholarship during the 2011-12 school year. The rigorous application process took nearly the entire school year to complete. Eldridge learned she received the grant in April and was one of 20 applicants across the U.S. chosen to travel to Finland out of the 14,000 individuals who applied. The grant covers six months (January – June 2013).Upon returning from Finland, Eldridge plans to complete a capstone project, developing a curriculum for students which will incorporate what she will learn about art education in Finland. For more information about the Fulbright Program, please visit the U.S. Department of State's Bureau of Educational and Cultural Affairs website at http://fulbright.state.gov.
Students and staff across the PUSD celebrated Purple Day on Friday, Feb. 1, 2013 by donning purple shirts and collecting donations for the American Cancer Society. Purple Day is a national day of awareness for those who are cancer survivors and those who lost their lives to the tragic disease. PUSD has participated in Purple Day for six consecutive years, raising more than $60,000 for the cause.
Portland Public Schools (PPS):
In 2012, the on-time graduation rate in PPS increased by one percentage point making the third year in a row. Among the 3,400 students who started school in 2008-09, a total of 63 percent graduated in four years.
Seattle Public Schools (SPS):
Superintendent José Banda and School Board President Kay Smith-Blum released a joint statement on the NRA's proposal to have armed guards in schools. The safety of our students and schools is of utmost importance to us. Our schools have a zero-tolerance policy on weapons on school grounds. We do not believe adding guns to our schools will accomplish the goal of keeping our students safer.
We agree with Governor Gregoire and President Obama calling for action, including a ban on assault weapons. Further, as a community, we must have deeper conversations about the availability of weapons and the amount of violence our children are exposed to on a daily basis. There will be solutions moving forward from the Sandy Hook Elementary School tragedy. We are forming a joint working group with the Seattle Police Department and our community to develop recommendations for improving school safety.
Sacramento County Unified School District (SCUSD):
In January 2013, Pacify Elementary School of SCUSD held its second annual Career and Pathway to College Fair. Thirty-one speakers from various professions and careers spoke to first through sixth grade students about life after high school graduation. Speakers included managers from Hewlett Packard and Cisco, a civil engineer, attorneys, psychologists, a nurse and a contractor and Board of Education Vice President. Each speaker visited three to four classrooms sharing their personal career and educational stories. In the afternoon, all third through sixth graders visited with staff and students from local middle schools, high schools and colleges to learn about their many career and educational options. The students were energized and excited as they shared hopes of future careers and schools they would like to attend.
We sincerely thank these schools and partners for sharing their newsworthy stories and encourage others to do likewise.