Spelling Bee Champion: Simola Nayak's road to Scripps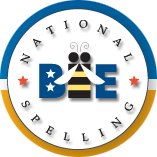 By Joi Holmes
If asked, would you know how to spell tautologous?  Would the average person even know the word's meaning?  Well, Simola Nayak, an eighth grade student at Henderson Middle, Dekalb County Schools won first place at the 2012 State Spelling Bee for correctly spelling the word.  She will represent the state of Georgia at the National Scripps Spelling Bee this May in Washington, DC.
Nayak is no stranger to spelling bee championships; in fact, she won first place at the state level in fifth grade, and won second place in the 2011 state championship.  Nayak contributes her win to good study habits, dedication, focus and family support.
According to Nayak's Language Arts teacher, Ms. Linda Fowler, her win comes as no surprise. Fowler has taught Nayak for two consecutive years and says she is "a total fan of her student."  She explained that Simola has a genuine focus and a serious understanding of words. "She's a scholar and a wonderful writer," says Fowler. Principal Allen, of Henderson Middle School, has also supported Simola along the way. She attended the State Spelling Bee and plans to continue her support as Simola prepares to compete at the national level.
Nayak is described as an outgoing student.   She is involved in the Science Club at Henderson Middle and is currently preparing for the state science fair.  Nayak will travel to the Scripps National Spelling Bee finals, in Washington DC to be held May 27- June 1, 2012.  National finals will be aired on ESPN and ESPN2.
Congratulations to Simola Nayak, and best wishes to her as she competes nationally and represents her state. To follow Nayak's progress, you can visit www.spellingbee.com.
According to the free dictionary of Farlex, tautology is the repetition of the same thing in different words. For example, it is tautologous to say that something is most unique, since unique means that there is only one of its kind and so something cannot be described as 'more' or 'most' unique; something is either unique or not. Other examples are a new innovation (an innovation is always new); a free gift (all gifts are freely given); a dead corpse (all corpses are by definition dead).
Joi Holmes is a veteran English Language Arts Teacher and Reading Coach.  She taught elementary, middle and high school students in both Georgia and Florida.  Currently, she is a second year Ph.D. student in Curriculum and Instruction.