What career path can lead to a chief medical examiner?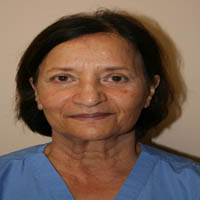 Most medical doctors work to promote, maintain or restore human health by studying, diagnosing and treating the diseases, injuries or physical and mental impairments. Another type of doctor, the medical examiner focuses on understanding why and how someone died. The practice of the medical examiner is through the autopsy.
With over 2,000 autopsies being performed yearly in Jacksonville, Fla., the questions to be asked are: What career path can lead to a chief medical examiner? What educational background and professional training are essential for this position? What influenced Dr. Valerie J. Rao to pursue a career as a medical examiner? What advice does Rao give to students who desire to pursue a career as a medical examiner?
While the qualifications of medical examiners in the U.S. vary from one jurisdiction to another, they are medical doctors who primarily perform autopsies to determine the cause of death whether accidental, intentional or natural. Medical examiners are trained as forensic pathologists, act as anatomical pathologists to study tissue, organs, cells and bodily fluids, and analyze blood and DNA in laboratories using microscopes. In addition, they testify in court as expert witnesses in criminal and civil trials.
Rao is certified as a medical examiner by the National Association of Medical Examiners and has 31 years of experience as a medical examiner in the states of Arizona, Missouri and Florida. Rao currently resides in Jacksonville and was appointed by Gov. Rick Scott as District 4 Chief Medical Examiner of Clay, Duval and Nassau counties. She is also responsible for District 3 representing Suwannee, Hamilton and Columbia counties as well as the prison system in Union County, Fla.
With a staff of 27 people comprised of a director of operations, medical examiners, transcriptionists, histopathology technician, forensic investigators, autopsy technicians and toxicologists, Rao was destined to pursue the medical profession. Rao says the medical examiner's profession fascinated her while in medical school and, particularly, in studying the bones of the human body.
As a native of Madras, South India, Rao received her Bachelor of Science degree in Zoology from Stella Maris College in India, as well as a Bachelor of Medicine and Bachelor of Surgery from St. John's Medical School at Bangalore University in India. In addition to fulfilling the requirements for the Federal Licensing Examination to become board certified in the U.S., Rao completed both a one-year internship at St. Martha's Hospital in Bangalore, India and a five-year pathology residency program.
The program included two years of clinical pathology at Berkshire Medical Center Hospital in Pittsfield, Mass., two years of anatomic pathology at Albany Medical Center Hospital in Albany, N.Y. and one year of forensic pathology at the Office of the Chief Medical Examiner in Baltimore, Md. As a part of her pathology training, she studied bones through an anthropology course for two weeks at the Smithsonian, Museum of Natural History. Afterwards, Rao became board certified in anatomic pathology, clinical pathology and forensic pathology by the American Board of Pathology.
Rao is a member of the National Association of Medical Examiners and the American Academy of Forensic Sciences. She has taught courses on the determination of death, the investigative and autopsy protocols, the handling of testimony by medical examiners and forensic pathologists. Rao has published numerous professional articles in her field such as, "Symmetrical Hypopigmentation of the Nipples Secondary to Trauma" and "A Forensic Science Approach to a Starved Child." She has also published several books in her profession including, "Atlas of Forensic Pathology" and Practical Forensic Pathology."
Because of the high level of responsibility of medical examiners to determine the cause and manner of death, Rao's advice for students pursuing a career in medicine is for them to be "committed and focused from day one of the time they enter medical school if this is really their passion." She noted that medical examiners are physicians who must be committed to the profession, well trained and highly disciplined to avoid stress and psychological problems associated with the job.
We sincerely thank Dr. Rao for sharing valuable information about the medical examiner's profession, for her public service and commitment to teaching and writing about the profession.
Dr. Ronald Holmes is the author of two books, "Education Questions to be Answered" and "Current Issues and Answers in Education." He is the President of The Holmes Education Post, an education focused Internet newspaper. Holmes is the National Superintendent of Education for the National Save the Family Now Movement, Inc., a former teacher, school administrator, and district superintendent and can be reached at the following email address: [email protected]