What career path can lead to a clinical professor?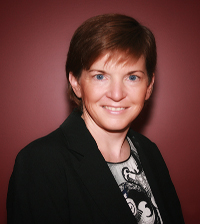 Dr. Jennifer L. Bloom is a clinical professor and director of the Master's degree program in the Higher Education and Student Affairs Program in the Department of Educational Leadership and Policies at the University of South Carolina (USC). Bloom directs the Office of Appreciative Education at USC that sponsors the annual Appreciative Advising Summer Institute. She formerly served an associate dean for Student Affairs and the Medical Scholars Program at the University of Illinois College of Medicine at Urbana-Champaign. Bloom has co-authored four books, five book chapters, numerous articles and delivers webinars and  presentations on her work at institutions and conferences across the country. An excerpt of the interview with her follows:
What career path led to your profession?
I started as a graduate advisor in the Transition Program at the University of Illinois (UI) while pursuing a master's degree in Athletic Administration. I served as a full-time professional academic advisor at UI for five years while I earned an Ed.D. in Higher Education Administration.  I then spent 12 years working my way up the administrative ladder at the University of Illinois College of Medicine at Urbana-Champaign. My final position there was associate dean for Student Affairs and the Medical Scholars Program.  In August 2007, I became a clinical faculty member and director of the Higher Education and Student Affairs master's degree program at UI.
What educational background and/or training are essential for your profession?
To become a faculty member at a large public university, you usually need to have earned a doctorate.  The training you need depends on the field. My field is Higher Education Administration, and I was a practicing administrator for almost 20 years before becoming a clinical faculty member.  Tenure-track faculty members need to have significant research experience.
What influenced you to pursue a career in your profession?
I truly want to help people reach their full potential through optimizing their educational experiences.  I believe in the power of people to do extraordinary things.
What professional, civic or community organizations do you belong?
I am a past president (2007-2008) of the National Academic Advising Association (NACADA). I currently serve as a guest board member of the National Association for Campus Activities.  I am also a member of a number of other professional organizations including NASPA, ACPA, SACSA, as well as other student affairs/higher education organizations.
What are ways educational institutions can utilize the Appreciative Advising Framework?
Institutions are searching for positive ways to increase student retention and success rates. Appreciative Advising (AA) is the intentional collaborative practice of asking positive, open-ended questions that help student optimize their educational experiences and achieve their dreams, goals and potentials. There are eight institutions that utilize the Appreciative Advising framework. They include University of North Carolina at Greensboro; University of North Carolina at Wilmington; Indiana University-Purdue University Indianapolis; University of South Carolina at Columbia; Miami University Hamilton; Eastern Illinois University; Prairie State College and Grand Valley State University. Some of the institutions utilize the Appreciative Advising framework as an advising syllabus, incorporate the content in a first-year experience course or summer bridge program and focus on the face-to-face advising appointment. Eastern Illinois utilizes AA electronically.
Specifically, UNCG has applied Appreciative Advising for academic probation students utilizing three mandatory advisory sessions and the use of AA questions in weekly reflections and discussions. As a result, the retention of these students improved by 20 percent since the program was implemented.
What advice do you give to students who would like to become a professor at a University?
Pursue your passion – or as Joseph Campbell said, "Follow your bliss."  Always do more than is expected of you.
What is your typical work schedule?
This is one of the things I love about being a professor – I don't have a typical work schedule – every day is different.  I teach all day on Wednesdays – that is my one constant.  The other days I do some combination of administrative work, service, writing, and spending time on the road presenting on Appreciative Advising and/or Appreciative Education.  Although I typically work seven days a week, it doesn't feel like work because I am getting to do all of these things that I love to do.
 Dr. Ronald Holmes is the author of four books, "Education Questions to be Answered,"  "Current Issues and Answers in Education,"  "How to Eradicate Hazing and "Professional Career Paths." He is publisher of "The Holmes Education Post," an education focused Internet newspaper.  Holmes is a former teacher, school administrator and district superintendent. He can be reached at [email protected].