What career path can lead to a regional development director?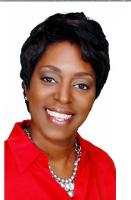 "Your word is your bond'" is a key motto for establishing a mutual friendship and business relationship. According to Constant Contact, Inc., 36 percent of people trust advertisements while 81 percent trust recommendations of their friends. This information is essential when schools, businesses and other organizations are exploring creative ways to engage their clients and maintain their interest and relationship.
In her new book entitled, "Engagement Marketing: How Small Businesses Win In A Socially Connected Word," Constant Contact's chief executive officer Gail F. Goodman provides an engagement marketing cycle that comprises of three elements to attract prospective clients and increase sales utilizing social networks. In an "outside the box approach," Goodman recommends organizations: (1.) Provide a "Wow!" experience (2.) Entice to stay in touch and (3.) engage people.
With this week's article focused on the marketing profession, the questions to be asked are: What career path can lead to a regional development director? What educational background and professional training are essential for this position? What influenced Ms. Lanelle Henderson to pursue a career in marketing as a regional development director with Constant Contact? What advice does Henderson give to students who desire to pursue a marketing career?
Constant Contact, located in Waltham Mass., is an online marketing company that provides online surveys, email, event and social media marketing to small businesses, nonprofit organizations, government agencies and membership associations. Henderson became regional development director of Constant Contact in 2011. She is responsible for educating and informing small businesses about best practices for online marketing strategies such as the marketing cycle. Henderson says the company's goal is to provide clients the necessary tools to help them succeed in business. She says, "Organizations must have a plan. Hope is not a strategy. So organizations need a roadmap for their businesses to be successful."
Prior to the regional development director position, Henderson worked in numerous capacities such as computer graphics with the Centers for Disease Control, marketing director of the Executive Master of Business Administration program and business manager for the School of Hospitality at Georgia State University, sales and marketing with Marriott, Hilton Property and president and chief executive officer of her marketing company, Lanelle H Marketing and Promotions, LLC.
Henderson earned a bachelor of science in business administration from the J. Mack Robinson College of Business at Georgia State University with a major in hospitality management from the Cecil B. Day School of Hospitality. She says that a business degree is essential for her position coupled with a strong focus in marketing and a continuous commitment to staying abreast of the rapidly changing trends and technological advancements. With extensive years of experience in hospitality, sales and marketing, Henderson was a long-time customer and business partner of Constant Contact. She was influenced to join the team in 2011.
In addition to Henderson's credentials, she is involved with numerous community organizations such as the Atlanta Convention and Visitors Bureau, Georgia Women's Business Council, Georgia Association of Promotional Products Professionals, Georgia Association of Chamber of Commerce Executives, Georgia State University's School of Hospitality and Promotional Products Association International.
While Henderson's role requires building strong relations with clients, her advice to students pursuing a career in marketing is to "become very active in your business community and be the best you can be. Stay abreast of any changes and stay ahead of your competition. Find a niche and excel in that area. People feel confident in your knowledge and abilities when they hear you speak. So, know what you are talking about for best results."
We thank Ms. Lanelle Henderson for sharing her credentials so others can learn about career paths in the marketing profession such as regional development director.
Dr. Ronald Holmes is the author of two books, "Education Questions to be Answered" and "Current Issues and Answers in Education." He is the President of The Holmes Education Post, an education focused Internet newspaper. Holmes is the National Superintendent of Education for the National Save the Family Now Movement, Inc., a former teacher, school administrator, and district superintendent and can be reached at the following email address: [email protected]