What career path can lead to an Interior Designer?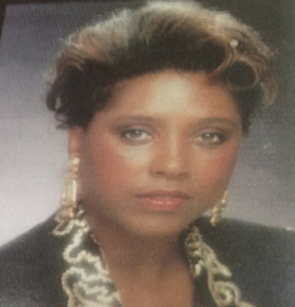 The Holmes Education Post continues its segment of interviewing professionals in different fields as an avenue to inform the public, particularly students, of career paths for successful employment. Our distinguished interviewee is Ms. Angeleeta Perry, owner and licensed interior designer of Designs by Angeleeta in Atlanta, Georgia. She specializes in residential and commercial design markets, and lends her expertise to color consultation, furniture design and window treatments which is her most sought after talent. An excerpt of the interview with Perry follows:
What career path led to your profession?
I realized my passion for interior designer at the age of 14 while in middle school. Some of my friends' parents would allow me to move furniture around in their homes. After graduating from high school and consistently getting promoted on my full-time job, I was not satisfied with the work. I could not see myself working 9 – 5 as an Insurance claims representative for the rest of my life. I wanted a job where I felt each day mattered in someone's life and where I could utilize creative talent. I focused my attention wholeheartedly in the designing arena.
What educational background and/or professional training are essential for your profession?

There are different paths for someone to pursue this profession. The contemporary or current path is to obtain a Bachelor's degree in interior design and gain accreditation by the Council for Interior Design Accreditation (CIDA) and/or the National Council for Interior Design Qualification (NCIDQ). The "old school" or traditional path is to intern under a successful licensed interior designer while completing all the certification requirements. Becoming accredited by CIDA or NCIDQ can enable a person to learn the essential rules, codes, regulations and safety guidelines for the profession.
What influenced you to pursue a career as an interior designer?
I realized at a young age that I have a gift to see things such as space, lines and color palette. I also have a passion for working with people to create spaces that they can be very proud of once a project is completed. I think I am just as excited on the day of installation as my client, which usually turns into a very special experience. When selecting colors for a home, I understand how changing the colors of a room can alter its appearance. Color is the great deceiver and by using the right hues and techniques to create illusions, you can make an uninviting home welcoming and a dull and boring one exciting. You can make a small space look larger and a spacious area more intimate. I understand that color can also change the mood of a room, highlight its good points and obscure its bad points. Color is the key to successful decorating and I understand the dynamics of it. I have learned that each client gives off their own personal color energy.
What advice do you give to students who desire to pursue a career as an interior designer?
I recommend that students learn to have patience with people, be very organized, treat all clients the same and listen to clients' wants and needs. Students also need to have a love for creating, a passion for color, skill for vision and gain training under a successful licensed interior designer. Prior to working independently, I gained four years of experience under a renowned licensed interior designer. While I have a genuine passion for designing, I caution students to never let your passion keep you from being involved in different programs and organizations affiliated with the profession. You should never judge the client based on the budget, but do the job based on your passion for designing. Also, you should, most, importantly, have fun with your talent.
Describe your typical work day?
An easy day consists of doing research, meeting clients to approve hardwood floors or designing a tile layouts, meeting with contractors to select interior and exterior finishes and approving paint colors. A challenging day is trying to put 6,000 square feet of furniture in a 3,000 square feet home. That could be a very long day.
Dr. Ronald Holmes is the author of three books, "Education Questions to be Answered," "Current Issues and Answers in Education" and "How to Eradicate Hazing." He is publisher of "The Holmes Education Post," an education focused Internet newspaper. Holmes is the national superintendent of education for the National Save the Family Now Movement, Inc., a former teacher, school administrator and district superintendent. He can be reached at [email protected]