What career path can lead to director of PublicSchoolWORKS?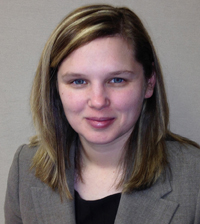 Carrie Mockler, PublicSchoolWORKS director of client services, received the 2013 Silver Stevie® Awards for Women in Business in two categories: Female Executive of the Year for the Business Services and Woman of the Year for Business Services. Mockler was chosen from more than 1,200 entries because of her proven ability to build a service-focused corporate culture at PublicSchoolWORKS, a Cincinnati company providing comprehensive safety, training and compliance management software to K-12 school districts throughout the U.S. and Canada. During her four years at PublicSchoolWORKS, Mockler increased customer retention to greater than 99 percent, while also dramatically increasing support for new and existing customers. Mockler is passionate about building relationships and infusing technology and logic to improve experiences for her customers and staff.  An excerpt of the interview with Mockler follows:
What career path led to your profession?
I started in higher education in Florida, and then moved to Kentucky and worked as a technology coordinator at Northern Kentucky University (NKU), where I also obtained my Master's Degree in Business Informatics. In both positions, I helped implement Enterprise Resource Planning (ERP) systems from legacy systems. I enjoyed learning the technical logic, customizing it for each department's needs, and then leading the program implementation. I felt like my work made a real difference to each business unit.
After five years working at NKU, I wanted to focus more on my technical background in a leadership role. This led me to PublicSchoolWORKS in 2009. Here, I have the opportunity to help school districts streamline their processes and make their jobs easier by developing technical software requirements, while building customer support through leading the client services team.
What educational background and/or professional training are essential for this profession?
Obtaining a Bachelor's degree in Organizational Leadership, I learned the theory behind how to become a good leader. I drew upon one of my amazing instructors' (Dr. Willoughby) diverse background in industry, engineering and organizational change, and a compilation of several text books to share relevant experiences as lessons. My Master's in Business Informatics helped me learn more about my leadership style and computer science. Learning more about system analysis and design made me a more logical thinker, which I now apply in my role managing an award-winning client services team.
What influenced you to pursue a career in your profession?
One of my early influencers was Melissa Gorbandt, director of admissions at NKU, who saw my technical talents and leadership skills before I did. She encouraged me to attend leadership seminars and obtain an advanced degree in computer science. Melissa saw a value in me that I did not yet see in  myself,  and said I was one of the few people who could understand technical systems, and explain it in layman's terms.
Today, Steve Temming, my manager and also president of PublicSchoolWORKS, is a strong influencer. Steve's encouragement has enabled me to use my degree in a practical manner and apply the theories I learned into everyday use. By far, he is one of the best analytical logic thinkers I know. He helps me continuously improve my leadership skills, as well as my technical skills, with the many challenges in my role. Most importantly, he has taught me to learn from my failures instead of fearing them.
What advice do you give to students who desire to pursue a career in directing an organization?
Find a mentor in a similar profession who has a leadership style you wish to emulate. Do not be afraid to fail. Instead, learn from failure. Clearly define and make the hard decisions. As a leader, you will have difficult conversations with employees such as performance or behavior. It is often uncomfortable, but you and the employee both will benefit from clarified communications. Set goals. It is important to know where you want to be, where you want your department to be and where your employees would like to be. Set short term and long term goals with clearly defined expectations.
Without goals, there is no feeling of accomplishment or direction. I review long-term goals annually and short-term goals monthly to ensure I am on target. Know your employees' job duties well. There is nothing that a member on my client services team can do that I cannot. I know their day-to-day routines, as well as their duties, challenges, frustrations and motivators. Knowing these, best enables a leader to set realistic expectations for employees and help them to succeed. Also, if your team is overwhelmed, and you as their director can step in to help, you gain more respect. Enjoy your profession. Going to work is like a hobby because I love what I do. If you have passion, everything else falls into place.
What is your job description and/or typical work day? 
As director of Client Services, my primary focus is to study and constantly improve our customer focus and services. I oversee and evaluate effectiveness of customer interactions. I collaborate with software developers to create the functionality, design and infrastructure of new or enhanced software processes. I work within my client services team to communicate and train them on the changes, and then manage the implementation to ensure client satisfaction and retention. Key to everything, is striving for above-and-beyond service to ensure customer needs are met and satisfaction is achieved. I solicit feedback from my team, customers and boss to ensure we are offering the best services possible.
Additionally, I hire, train, manage and motivate a team of client service professionals. I facilitate weekly team meetings and individual development sessions within my team, as well as collaborate with the executive team concerning client services programs and customer priorities. This structure ensures that client services meet expected growth and long-term strategic objectives.
What is your leadership style?
I use charisma to energize and influence my team through my passion for customer service, innovation to dream big and think creatively, and focus on empowerment through being direct and supportive with my team. Additionally, I push to transform my team to stretch beyond their comfort zone. I count on everyone to do their best, but also strive to serve as a role model by doing my best.
 Dr. Ronald Holmes is the author of four books, "Education Questions to be Answered,"  "Current Issues and Answers in Education,"  "How to Eradicate Hazing and "Professional Career Paths." He is publisher of "The Holmes Education Post," an education focused Internet newspaper.  Holmes is a former teacher, school administrator and district superintendent. He can be reached at [email protected].