What does the second lady Jill Biden say to constituents at AACC?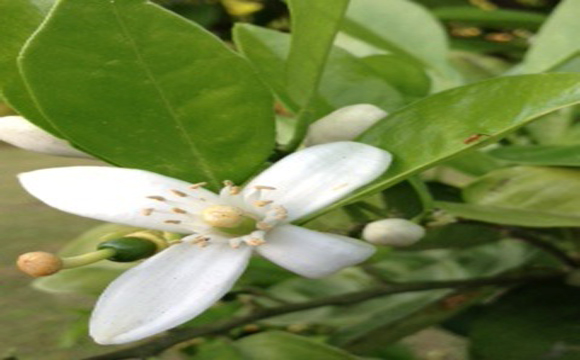 As the saying goes, "Behind every great man, there is a great woman." When Vice President Joe Biden was preparing to address the constituents at the American Association of Community Colleges' (AACC) 94th Annual Convention in Washington, D.C., he was accompanied and endorsed by his wife, Dr. Jill Biden. With the community colleges faced with the challenge to build the nation's future, the critical questions to be asked are: What does the second lady, Dr. Jill Biden say to constituents at AACC? Why is Dr. Biden hopeful of community colleges? The following is a narrative of her speech: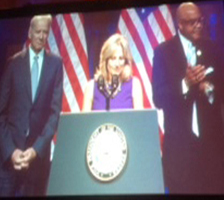 As a community college teacher, I feel right at home with all of you. I taught at the community college for 20 years and still teach full time at a community college near Washington, and tomorrow morning I will be back in the classroom bright and early. Community colleges will always have a special place in my heart. As I have said in the past, community colleges are America's best-kept secret. You, my husband, president Barrack Obama and I know, the secret is out.
Just about two years ago, I headed out on a community college career bus tour to learn more about innovative workforce partnerships led by our community colleges. In two days, I traveled eight hundred miles through seven cities in five states visiting some amazing talented students, teachers and local leaders. I have continued visiting other partnerships throughout the past two years. Last fall, I joined Labor Secretary Perez at Cleveland Community College in North Carolina and Broward College in Florida. Earlier this year, I traveled to Monroe Community College in New York with my husband Joe.
At every stop, what we see is exciting and inspiring. What happens in community college classroom is extraordinary. I see it every day. Quite simply, these schools are absolutely critical to America's future. That is why I am so proud to be part of an administration that has made community colleges central to its mission of having the best educated and most competitive workforce in the world. At your schools, you are doing exactly what we need to replicate around the country. First, you are asking businesses in the community what you are looking for in the jobs. Second, you are designing effective student programs that will lead directly to these jobs.
This is how you help people get good paying jobs so that they can support their families. This is how you provide them with skills they need to grow in a career they love. This is how you reward experience workers with a renewed sense of hope and confidence. And this is how your schools change lives. That is why as second lady, I am so proud to stand among you as a fellow community college teacher. You do extraordinary things, a secret no longer hiding in plain sight. And I am so proud to stand alongside someone who knows the value of a community college education and not just because he is married to a community college teacher. Please welcome my husband and our vice president, Joe Biden.
Read an excerpt of Vice President Joe Biden's speech from the AACC's 94th Annual Convention on The Holmes Education Post. The article is title, "How can community colleges prepare students for the middle class?"
 Dr. Ronald Holmes is the author of five books, "Education Questions to be Answered,"  "Current Issues and Answers in Education,"  "How to Eradicate Hazing," "Professional Career Paths" and "Your Answers to Education Questions." He is publisher of "The Holmes Education Post," an education focused Internet newspaper.  Holmes is a former teacher, school administrator and district superintendent. He can be reached at [email protected]