What is Florida Virtual Academy?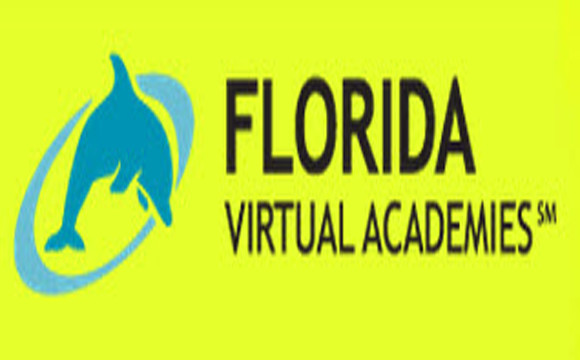 In this era of choice, parents have numerous options to educate their children. Some of these options include public, private, charter schools and now, virtual education. Considering these options, the critical questions to be asked are: What is the Florida Virtual Academy (FLVA)? How do teachers at the FLVA interact with students and parents? What is the curriculum of FLVA? How are instructional resources used to ensure success of students? How does FLVA provide individualized instruction for each student?
Over half of the school systems in the U.S. offer online courses which can be managed by the various educational entities. According to the International Association for K-12 Online Learning (iNACOL), "Online learning offers the advantage of individualized attention and support when students need it." Students with learning disabilities can have assignments tailored to their strengths and take as much time as they need to master the content while academically gifted learners can pursue challenging subjects and expand their intellect at the highest level possible.
Florida Virtual Academy is a full-time tuition-free online public charter school for students across Florida with approximately 1,000 students and 17 full-time teachers in Broward, Clay, Duval, Hillsborough, Osceola, Palm Beach, Pasco and Pinellas counties in Florida. FLVA teachers provide instruction, guidance and support and regularly interact with students and parents via email, web-based classrooms, online discussions, phone and face-to-face meetings. Teachers also organize numerous field trips and school activities where students have the opportunity to participate in events that blend academics and socialization.
Using the award-winning curriculum provided by K¹² Inc., FLVA offers students in grades K-8 access to core courses in mathematics, science, history, art, music, Language Arts and World Languages. The academy's high school curriculum offers more than 90 core, elective and Advanced Placement® courses. Once students enroll at FLVA, they follow an academic program that includes engaging, web-based lessons coupled with instructional books, videos, CDs and other hands-on tools and resources that are shipped directly to their home before the first day of school, according to academic administrator Neeti Gregg.
FLVA offers daily virtual classes and weekly assessments to see how each child is progressing through the curriculum. FLVA provides small group review sessions to ensure that those who need extra support receive it. Both parents and teachers can monitor the progress being made by students. FLVA's students receive an Individualized Learning Plan (ILP) that identifies targeted and specific goals for each student. Teachers provide and review initial assessments once a student enrolls in the school and ensures that this data is a part of the ILP. According to Gregg, "Students who need extra support on particular standards will have more lessons in those areas. Students who have strong skills with particular standards will be given subject matter that will challenge them appropriately. Our goal is to have each child adequately challenged that best serves them as well as to ensure that each child makes significant gains and masters the Florida standards for his/her grade level."
For additional information about the Florida Virtual Academy, visit www.k12.com/flva.
Dr. Ronald Holmes is the author of seven books, "Education Questions to be Answered," "Current Issues and Answers in Education," "How to Eradicate Hazing," "Professional Career Paths" "Your Answers to Education Questions," "How to revitalize the National Baptist Convention, USA, Inc." and "Completing the Dissertation: Tips, techniques and real-life experiences from Ph.D. graduates." He is publisher of "The Holmes Education Post," an education focused Internet newspaper. Holmes is a former teacher, school administrator and district superintendent. He can be reached at [email protected]
MEET STAFF OF FLVA:

Neeti Gregg, FLVA Academic Administrator started with FLVA in November of 2013 as their Compliancy Coordinator and recently was promoted to the role of Academic Administrator this summer. She came to FLVA after 10 years of teaching experience in an elementary school and 10 years in Corporate Communications.

Niyoka McCoy, Head of School, started with k12 at the Georgia Cyber Academy back in 2006 and helped to develop that school. She was promoted from a teacher to the High School Academic Administrator when Georgia began to offer HS. She developed and implemented a strong and successful high school for the Georgia school – one that has seen strong academic success. McCoy was known for being innovative and solving problems creatively that best meet the needs of the students. We are pleased to announce her new role as Head of School for FLVA.