Who are the 2014 Green Ribbon School honorees?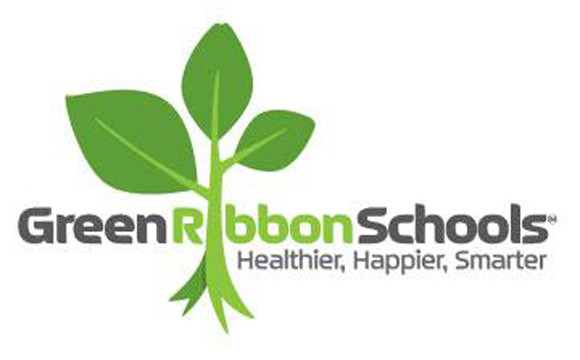 "Going green" is changing the way we live and work and can include such activities as carpooling, recycling and reusing products to be more environmentally friendly. With the U.S. Department of Education's implementation of a recognition award for K-12 schools that focuses on green initiatives, the critical questions to be asked are: What schools are honorees of the 2014 U.S. Department of Education Green Ribbon Schools? What are some best practices exemplified by these schools?
In its third year of implementation, the U.S. Department of Education Green Ribbon Schools (ED-GRS) recognition honors schools that are exemplary in reducing environmental impact and costs; improving the health and wellness of students and staff and providing effective environmental and sustainability education, which incorporates STEM, civic skills and green career pathways.
Earlier this year, 48 schools were announced winners of the Green Ribbon Award and nine districts were honored for the District Sustainability Award. The public schools included three charter schools, three career and technical schools, one magnet school and ten early learning programs.
According to Secretary of Education Arne Duncan, the "honorees are modeling a comprehensive approach to being green by encompassing facility, wellness and learning into their daily operations. They are demonstrating ways schools can simultaneously cut costs, improve health and engage students with hands-on learning that prepares them with the thinking skills necessary to be successful in college and careers."
As a model for other schools, the following provides an excerpt of two honorees' initiatives: Mark Twain Elementary School in Long Beach, Calif. and Broward County Public Schools in Fort Lauderdale, FL.
Mark Twain Elementary School:
In 2007, a parent at Mark Twain Elementary School realized that all lunch time waste went straight into the trash can. Through their green initiative, all waste from lunch is separated between trash and recyclables. Parents and Green Team students volunteer daily to help divert trash, reducing lunchtime waste by 85 percent. They also recycle paper, cardboard, ink cartridges, bottles/cans and drink pouches/chip bags on a daily basis. The last Friday of each month is Bottles and Cans Day, in which students bring bags of collected items from home, earning the school more than $2,500 annually from recycling bottles, cans and ink cartridges; and using Terra Cycle for harder-to-recycle items. Drop-off stations are set up on the east and west sides of the campus and bags of recyclables are sorted by parent and student volunteers before trucks transport the materials to an on-campus storage container. Recycling income funds school programs that promote the environment and wellness.
Broward County Public Schools:
Broward County Public Schools (BCPS) has environmental initiatives at the district level that encompasses transportation, facilities and construction, environmental conservation and utility management, information and technology, food and nutrition services, STEM and instructional resources. Across 307 schools, the district has edible gardens, wildlife habitats, energy initiatives, classroom recycling and an integrated environmental curriculum.
The Energy Tools for Schools plan requires a team-oriented process with direct involvement of staff and students. Techniques from the program have contributed to a reduction of energy savings. BCPS reduced energy costs of more than $34 million, and recently saved more than $11 million in energy costs. From 2010 to 2013, BCPS saved 219,649,498 gallons of water through outdoor irrigation evaluations. During the 2013 school year, BCPS saved $323,132 in reduced potable water and energy. The Broward recycling program collected 1,000 tons of recyclables that were diverted from landfills, with a cost savings of $1,200,000.
Dr. Ronald Holmes is the author of seven books, "Education Questions to be Answered," "Current Issues and Answers in Education," "How to Eradicate Hazing," "Professional Career Paths" "Your Answers to Education Questions," "How to revitalize the National Baptist Convention, USA, Inc." and "Completing the Dissertation: Tips, techniques and real-life experiences from Ph.D. graduates." He is publisher of "The Holmes Education Post," an education focused Internet newspaper.  Holmes is a former teacher, school administrator and district superintendent. He can be reached at [email protected]