Youth Sports Concussion Testing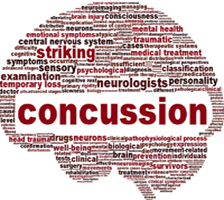 (GLOBE NEWSWIRE) — As a coach of several youth-sports teams, Brett Michener has witnessed his share of injuries from the sidelines. But as a father of three youth athletes, CEO and physical therapist, he has seen enough.
His medical practice, M & M Physical Therapy, announced a partnership today with the Marlton Recreation Council in Marlton, N.J., to provide concussion baseline testing as part of a coalition to its 5,000 athletes ages 10 and older before the start of the spring season in March. Michener hopes this unprecedented alliance will be replicated throughout New Jersey and the sports-hungry United States.
"As a physical therapist, I know athletes never 'ring their bell,' but they sometimes do traumatically injury their brains," said Michener, who has agreed to donate a portion of his baseline testing fee to the Marlton Recreation Council and offer the first post-concussion test per athlete for free. "Advances in medical research have taught us the consequences, and that's why we have designed a unique program to help keep our children more safe. The accumulation of brain damage can occur far before college or even high school."
Marlton Rec. Spokesman Barry Fitzgerald agrees: "We realize that 99.9 percent of the kids in our programs will never become professional athletes, but 100 percent of them will have to use their brains."
Fitzgerald said M & M's Marlton office, which is located at 773 Route 70 East, was selected as a preferred provider because of the company's "comprehensive nature" in regards to baseline testing. He said M & M separates itself as a leader in the area by providing expert physical therapists who test an athlete's speed, agility, quickness and aerobic ability in addition to computerized testing.
M & M's uses the Immediate Post-Concussion Assessment and Cognitive Training (ImPACT) test, the most scientifically validated evaluation system for concussions. The computerized test measures cognitive function—before and after an injury—including attention span, working memory, nonverbal problem solving and response variability.
According to the Centers for Disease Control and Prevention, 1.6 to 3.8 million concussions occur each year. The CDC also reports that nearly a quarter of a million children age 19 or younger were treated in U.S. emergency departments in 2009 for sports and recreation-related injuries that included a diagnosis of concussion or another type of traumatic brain injury (TBI). Michener said his team of physical therapists will be available 24/7 for coaches and players should an injury occur.
"Concussions need to be evaluated as soon as possible," said Rebecca Rizzo, a concussion expert and physical therapist at M & M. "And the likelihood of you getting a pediatrician appointment on a Monday after an injury is slim to none because of how busy doctors are. And that's before a referral to a neurologist or orthopedic specialist and, ultimately, a physical therapist."  For more information, please visit www.mmptnj.com.